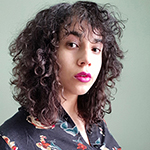 Malahat Review volunteer Andrea Martineau talks with the 2021 Open Season Awards poetry judge—and 2015's Open Season Poetry winner—about recognizing a winning poem, their perspective on contests, and how current events have impacted their reading and writing.
AM: When do you know you've found a winning poem? Is it instantaneous recognition upon first reading, or is it something you become aware of after multiple readings of a piece?
RS: This varies wildly, depending on the poem! I am interested in poems that feel urgent and necessary. Sometimes, this means they strike like lightning at a core you didn't even know existed, but other poems manifest that urgency as a slow, expansive unfolding. A winning poem, for me, is a revolution—it changes how readers see the world, as gently or as explosively as the poem needs them to.
Read the rest of Rebecca's interview on TMR's website.
Interview with 2020's Far Horizons Award for Poetry Winner, A.R. Kung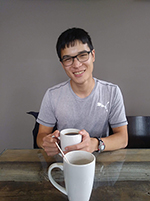 Malahat Review volunteer Chris Horne talks with the Far Horizons Award for Poetry winner about his piece, "Flight," which appears in our upcoming fall issue #212.
CH: [T]hroughout this poem, you have formalized the act of revision by including palimpsestic strikethroughs. What drove you to make these revisions so transparent?

ARK: The form of "Flight" developed after several free-verse drafts from different perspectives—one from Du Fu, one from Sun Zai (the man who saved the Du family), and one omniscient. I struggled to capture a terror beyond words. The violence and suffering within this historical moment caused me to confront many insecurities I have with my work: that I have never experienced war or displacement, and am therefore unfit to write about it; that a single poetry collection can never capture the cataclysm and human toll of the rebellion; that my efforts will only lacquer a fantasy over a complete, self-contained history. I felt as if I were manipulating different versions of the story, and this led me to create a form which layered multiple narratives, yet kept them intimately linked[.]
Read the rest of A.R. Kung's interview on TMR's website.
Fall Issue Interview with Kathy Mak on CNF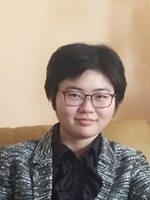 Malahat Review managing editor L'Amour Lisik talks with the fall issue #212 contributor about discomfort, diaspora, and how story determined form for her piece, "墨  / mò /."
LL: Did you learn how to convey vulnerability through reading other creative nonfiction work, or did it come naturally to you?

KM: My pledge to writing is that I always try to write from the truth. I want to sustain this notion of integrity and sincerity in my work because society is often saturated with artificial, materialistic values and beliefs. It wasn't a decision whether or not to include the scene. It naturally belonged because this was part of my experience. I remember when I wrote my first draft, I was scribbling in my notebook and the more I tried to recall the memory, the warmer my cheeks grew – to the point where I was sweating by the time I finished. I'm not used to disclosing such personal, vulnerable experiences because it brings discomfort and unwanted feelings from the memory. But at the same time I had to confront these experiences to understand and work towards a conclusion. Conveying this vulnerability came naturally – it's hard to forget an experience that holds a turning point in your journey.