Open Season Awards - Meet the Judges
Shane Book - Poetry Judge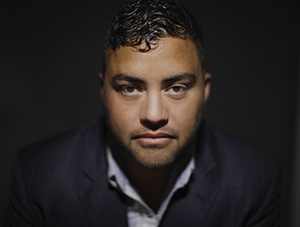 Shane Book is the multi-award winning author of Ceiling of Sticks and Congotronic. A graduate of the Iowa Writers' Workshop, he grew up in Canada and Ghana. His writing has appeared in more than twenty anthologies, including The Great Black North: Contemporary African Canadian Poetry. In 2015, Congotronic was shortlisted for the Griffin Poetry Prize.
Read a past interview with Shane Book on his poetry that appeared in our fiftieth anniversary Issue #200.

---
Carmelinda Scian - Fiction Judge
Carmelinda Scian emigrated from Portugal in 1970 with her parents. While working, she obtained a BA and an English MA from the University of Toronto. She began pursuing creative writing in 2012 through the University of Toronto's  School of Continuing Studies, and obtained a certificate. She has won The Malahat Review's short fiction Open Season Award, (2013), the Toronto Star's Short Story Contest (2015), and was runner-up for the U of T Magazine Short Story Contest (2015). Her story "Yellow-Watch" was longlisted for the Fiddlehead's Short Story Contest, published in their 2017 fall issue, and has subsequently been nominated for the 2018 Journey Prize. In 2018, Carmelinda participated in the Lisbon Short Story Conference. She lives in Toronto with her husband.
Read an interview with Carmelinda Scian to find out what she's looking for in a winning story.
---
Kyo Maclear - Creative Nonfiction Judge
Kyo Maclear is an essayist, novelist and children's author. She has written widely on contemporary culture for publications including Prefix Photo, The Volta, LitHub, The Millions, The Literary Review of Canada, Resilience, and Brick. She completed a doctorate in the environmental humanities in 2018 and is currently on faculty with Humber College's School for Writers (2018 - 2019), the Banff Centre for Arts and Creativity (2018), and the University of Guelph Creative Writing MFA program (2018). She lives with her family in Toronto, on the traditional territories of the Mississaugas of the New Credit, the Haudenosaunee, Métis, and the Huron-Wendat. Her most recent book is the Trillium Award winning Birds Art Life.  
Read an interview with Kyo Maclear to find out what she's looking for in a winning essay.