Three Weeks 'Til Deadline!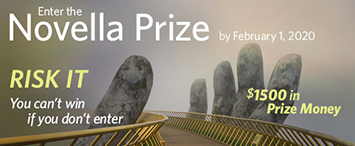 Submit your 10,000- to 20,000-word story for a chance to win $1500. Previous winning entries have also won the Journey Prize and a National Magazine Gold Award.
Entry fee (comes with a one-year print subscription):
$35 CAD for Canadian entries
$40 USD for entries from the USA
$45 USD for entries from elsewhere
Additional entries cost $15 CAD from anywhere, no limit!
This year's judges are Samantha Jade Macpherson and Naben Ruthnum.
Full contest guidelines available on TMR's website.
Interview with 2019 Constance Rooke CNF Prize Winner Jeanette Lynes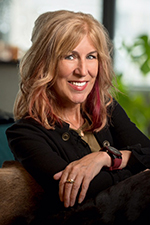 Malahat Review volunteer Tanisha Khan talks with the 2019 CNF Prize winner about lyric essays, stories as social survival, and using humour to bring levity and balance to painful writing subjects in her essay, "Bat Reign."
TK: Congratulations on your Constance Rooke Creative Nonfiction Prize win! "Bat Reign" discusses the difficulty of life beyond marriage as someone newly single. What led you to choose the bat as the overarching metaphor in the essay?
JL: The bat was not a metaphor in the first instance; it was literal, real, and terrifying – an obstruction to living a regular life. I only began to see the bats more metaphorically as the essay developed. I began to think of things the bat could represent – menace, invasion, an alien presence, a kind of pestilence – and these elements began to accrue a wider significance with respect to other things going on in my life. But this association was not immediate to me, and came with time, and further immersion in the writing.
Read the rest of Jeanette's interview on TMR's website.
Winter Issue Interview with Angélique Lalonde on CNF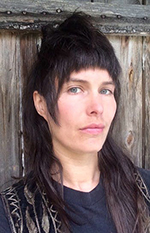 Malahat Review volunteer Rajni Mala Khelawan talks with the Issue #209 contributor about Krazy Glue, the complexity of families, and approaching stories with compassion and curiosity in her essay, "Crazy Glue."
RMK: Can you speak about the particular scene, memory, or instance that inspired you to view glue in such a complex way?
AL: Krazy Glue does act on me like a time warp, no matter what, every time my children break a toy, I think of my mother, and how she fixed our toys, how she seemed to be able to fix things that seemed irreparably broken. Like magic. And how now, as a mother, I know how tentative that magic is. I'm never sure whether the glue I use will fix things, whereas she seemed to be sure somehow. Before I had children I never thought about glue this way. Probably because I had no toys to fix, just my own things, things that no longer had a connection to childhood, in which so many things are possible because we don't yet define reality in the stringent ways adults tend to. I think a lot about how I shape reality as a parent, how my realities were shaped by my parents, how my sisters' realities, raised by the same parents in the same house, were shaped differently.
Read the rest of Angélique's interview on TMR's website.
Winter Issue Interview with Suphil Lee Park on Poetry
Malahat Review editor Iain Higgins talks with the Issue #209 contributor about grief, gruesome details, and symbolic gestures in her poem, "After Her Mother's Funeral Mother Calls Me into the Kitchen."
IH: Is this poetics of unexpectedness — even of surprise — characteristic of your work generally, or were you attempting something new here?
SLP: To answer it simply, yes. You'll find aesthetics—or elements—of surprise typical of my work. My mind tends to wander a lot when working on a poem, and usually ends up in unexpected, often dark places. Even a poem like "After Her Mother's Funeral Mother Calls Me into the Kitchen," which is among my most personal poems, veers far from its origin in the end. This poem in particular came after years of processing my grandmother's funeral. At the time of her death, my family had been long estranged from my mother's side of relatives because of religious disagreements. As my grandmother had always been a stranger, and not a kind one at that, the sheer intensity of my mother's grief came as a nearly disorienting shock to me. Her grief seemed no less of a visceral reaction than thirst or hunger. But it did not feel like pure grief, either; I sensed something much more complex hissing underneath, something not entirely related to the fact of her loss, but could not put my finger on it. The emotional reality of what triggered this poem thus demanded more than a realistic narrative; it called for metaphors, symbols, and mythologies from which I borrowed the idea of parents eating their children.
Read the rest of Suphil's interview on TMR's website.