Calling All LGBTQ2S? Writers — Deadline July 15!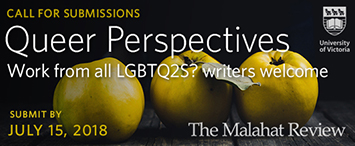 The Malahat Review invites writers identifying as LGBTQ2S? to submit their work for consideration for an issue celebrating contemporary queer writing in Canada.
To be published in January 2019, "Queer Perspectives" will celebrate the aesthetics, concerns, contributions, and achievements of queer writers living in Canada, recognizing their crucial role in providing a truly complete picture of what it is like to be alive in this country in the past, future, and especially today. All aspects of diversity and inclusivity are welcomed and encouraged.
Read interviews with guest editors Ali Blythe, Trevor Corkum, and Betsy Warland below to find out what they're looking for in a submission!
Read the full contest guidelines and submit here.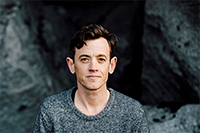 Malahat board member Serena Bhandar recently spoke with Ali Blythe about their role as guest editor.
SB: The three guest editors for the Queer Perspectives issue will each be reading submissions across fiction, nonfiction, and poetry, and also considering submissions that do not fit into one of those categories. What do you think of this approach to editing, given that queer narratives, like the people who create them, already have the potential to break down and blur boundaries of form?
AB: Yes! Great! Betsy and Trevor seem like kindred readers in this way. I will for sure slide a poem across the table to Betsy and say, "Hey, check out this poem that wants me to be a lyric essay reader." Or to Trevor if it's a prose poem that wants me to be a reader of a very short story. And how does how we perceive a form alter the way we take it in? Even if it never does much to change its own form, the form is changed, by our looking.
There is also something about having lived "up against" a constraint of gender or genre that catalyzes reinvention.
Read the rest of Ali's interview on the Malahat website.
Trevor Corkum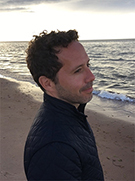 Malahat volunteer Kara Stanton recently spoke with Trevor Corkum about their role as guest editor.
KS: What does queer writing offer us, especially in these times of social and political upheaval?
TC: It's important not to think of queer writing as a lonely silo. We are each complicated, complex beings with multifaceted, often fluid identities that shape our experiences of living, loving, desiring, writing, and being in the world.
Queer writers—in particular queer feminist and trans writers—have been at the forefront of considering the intersections between the body and identity, and our embodied experiences of being in the world. Queer writing has brought the body into dynamically new and important conversations about identity, gender, power, resistance, refusal, celebration, play, reclamation, and of course sex, desire, and love.
Read the rest of Trevor's interview on the Malahat website.
Betsy Warland

Malahat volunteer Tony Carter recently spoke with Betsy Warland about their role as guest editor.
TC: Your memoir, Oscar of Between, deals with themes of queerness. For less experienced writers who are handling subjects related to their identity for possibly the first time, what is the most important advice you can offer?

BW: Resist clichés of who and what you are expected to be as a queer person. Also, accept that you are on a lifelong quest, so take each step with your full attention and courage. Resist rushing. Rushing can result in cliché. It leads to coming out on the page in ways that you are not yet ready for emotionally, artistically, or socially. With my second book, open is broken, I came out on the page with erotic lesbian love poems and as a writer new on the scene (this was 1984), I experienced a quiet but fierce pushback for decades. Although it is a very different environment now, remember how long it took to come out to yourself; remember how long it took to come out to others, and trust that now you are going through that evolving process on the page.