Queer Perspectives Issue: Guest Editors
Ali Blythe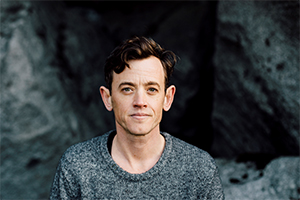 Ali Blythe's first book of poems, Twoism, was released by icehouse poetry to critical acclaim in 2015. He was winner of the Vallum prize for Poetry, finalist for the BC Book awards, and recipient of an honour of distinction from the Writers Trust of Canada for emerging LGBTQ writers. His poems are published in literary journals and anthologies throughout Canada, and in Germany and England.
Blythe lives in Vancouver and is editor-in-chief of the Claremont Review, an edgy international magazine for youth writers and artists.
Read an interview with Ali Blythe on his role as guest editor here.
Trevor Corkum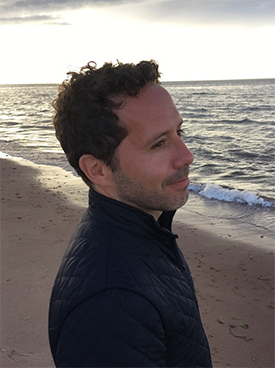 Trevor Corkum's fiction, articles, essays and reviews appear frequently in publications across Canada. Among other awards, his work has been nominated for the CBC Short Story and Nonfiction Prizes, the National Magazine Award for Fiction, and the Journey Prize. He was the 2017 Writer-in-Residence at Pearson United World College and recently completed a 3-week residency at the Banff Centre as part of the Fables for the 21st Century cohort. An independent writing instructor and editor, Trevor is a current PhD student at the University of Toronto, where his academic research explores the intersections of identity, belonging, and storytelling among queer newcomers to Canada. A frequent reviewer for publications like Toronto Star, Globe and Mail, and others, he hosts a popular author interview series called The Chat on 49thShelf.com. Trevor's novel The Electric Boy is forthcoming with Doubleday Canada.
Read an interview with Trevor Corkum on his role as guest editor here.
Betsy Warland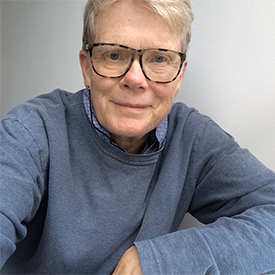 Betsy Warland has published 12 books of creative nonfiction, lyric prose and poetry. In 1984 open is broken (written in concert with Daphne Marlatt's Touch to My Tongue) became the first lesbian erotic love poem collections in Canada. In 2004, Warland co-founded the Creative Nonfiction Collective with Myrna Kostash. Warland's 2010 book of essays on writing, Breathing the Page—Reading the Act of Writing became a bestseller. In 2016, Oscar of Between—A Memoir of Identity and Ideas was one of the books to launch Caitlin Press' Dagger Editions. In 2017, Oscar of Between became the basis for Lloyd Burritt's mini opera, The Art of Camouflage. 
Author, mentor, teacher and manuscript consultant and editor, Warland received the City of Vancouver Mayor's Award for Literary Excellence in 2016.
Read an interview with Betsy Warland on their role as guest editor here.