Enter the Long Poem Prize
Sit down for a *long* writing session and send us your best work! How long is a long poem? We're looking for a single poem or cycle of poems between 10 and 20 pages long (360 to 720 lines in total). No restrictions as to subject matter or aesthetic approach apply.
Entry fee (comes with a one-year print subscription):
$35 CAD for Canadian entries
$40 USD for entries from the USA
$45 USD for entries from elsewhere
Two prizes of $1,000 will be awarded, and both winners will be interviewed for the Malahat's website and newsletter. Winning poems will appear in the Summer 2019 issue.
Three judges will make the final cuts: Jordan Abel, Sonnet L'Abbé, and Gillian Sze.
Read on for interviews with each of the contest judges!
Full contest information on the Malahat website.
Jordan Abel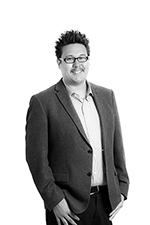 Malahat Review volunteer Alana Friend Lettner discusses writing contests, Jordan's book Injun, and privilege and politics within writing with Long Poem Prize judge Jordan Abel.
AFL: What do you think the role of the writing contest is for writers within the context of their own writing practice? Do you think that contests are useful?
JA: To be totally honest, I think contests can be a tough thing to factor in to a writing practice. For me, I think the best writing practices come from an interior place. That is to say, that they come from within somehow. As a writer, I've often found the writing contest (particularly the general literary magazine writing contests with the usual categories of poetry, fiction, nonfiction etc.) to be a really convenient point of access to a subscription to that magazine if I already had a creative piece ready to send out that happenedto fit the interests/scope of that contest. That being said, I think writing contests can open up a space for unique genres/subgenres that may not get a lot of attention otherwise. The long poem, for example, is a wonderful form that I think deserves more time, more space, and more attention. And I think contests like this one help to carve out that room.
Read the rest of Jordan's interview on the Malahat website.
Sonnet L'Abbé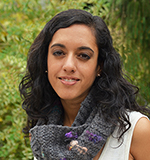 Malahat Review volunteer David Brown discusses recurring themes, what draws a judge's attention, and how locale can impact writing with Long Poem Prize judge Sonnet L'Abbé.
DB: As a Long Poem Prize judge, what will you look for in a winning poem?
SL: I don't read with a set of "winning" criteria; I'm prepared to be, in fact hoping to be, surprised. I love to be given an experience in language that I haven't had before. I'm drawn to the way poets attend to the world, to how they can evoke subjective experience from multiple angles at once, and to the way they simultaneously render simplicity and complexity. Poetry is a way of relating to other beings: a poem that stays with me, that offers me a sense of relationship that sounds deeply into my gut and echoes there, is one I want to return to and share. I like to feel woken.
Read the rest of Sonnet's interview on the Malahat website.
Gillian Sze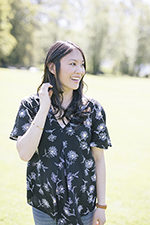 Malahat Review volunteer and former work study student Quinn Stacey discusses what it's like to be a judge, the advantages of winning a contest, and the differences in Canadian poetry with Long Poem Prize judge Gillian Sze.
QS: Are there any less-obvious advantages that come with winning or being shortlisted for a prize like The Malahat Review's Long Poem Prize? Have you found that your approach to your work changes at all after winning a contest?
GS: The publicity and exposure is an obvious boon but it's important to keep in mind that there are so many opportunities for recognition and possibilities of engagement with a work. The contest is just one of them. Having your work read carefully, appreciated, and made prominent is no doubt validating and an honour. Enjoy the win, but remember that the readership is beyond the jury, and beyond that moment of winning. Your reader is also someone who has taken your book out at the library, or delighted in hearing you read somewhere, or shared your work with a friend. It may be a student who wants to write because of you. It's someone who feels less alone because of your words.
Read the rest of Gillian's interview on the Malahat website.