Enter the Novella Prize
Our biennial Novella Prize contest is back!
Submit your 10,000 to 20,000 word story for a chance to win $1500. Previous winning entries have also won or been nominated for National Magazine Awards for fiction and the O. Henry Prize.
Entry fee (comes with a one-year print subscription):
$35 CAD for Canadian entries
$40 USD for entries from the USA
$45 USD for entries from elsewhere
Additional entries cost $15 CAD from anywhere, no limit!
This year's judges are Jacqueline Baker, Eliza Robertson, and Richard Van Camp. Click their names to read interviews with the judges on what they'll be looking for in this year's submissions.
Full contest guidelines available on the Malahat website.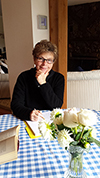 Malahat volunteer Lauren Korn talks about CanLit, inclusivity, and writing influences with contest judge Arleen Paré. The WordsThaw Prize is open to all emerging writers who live within the Capital Regional District (Victoria, B.C. and surrounding areas).
LK: Are there voices, identities, and/or perspectives you would like to see represented in the contest entries that you feel may be lacking in published literature in Victoria and/or Canada?

AP: Whatever is lacking, whichever literatures are absent, I would like to see. There are so many pleasing surprises when our minds are more open, inclusive. I think inclusiveness is key at this moment in literary history, and most individual writers and most institutions are aware of this. There is, of course, excellent writing in all of Canada's many writing communities. I think it's important for writing contests to ensure that the call for submissions is widely-dispersed and well-targeted so that writers in under-represented communities can respond.
Read the rest of Arleen's interview on the Malahat website.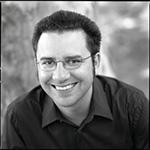 Malahat volunteer Sarah Brennan-Newell talks about finding the right form, the function of novellas, and revisiting old favourites with contest judge Richard Van Camp.
SB-N: As a writing instructor how do you approach teaching a form like the novella? What advice would you offer young writers looking to publish? 

RVC: I'd say a story takes as long as it takes. Worry about the marketing later. I'm always assigning homework: read this or watch that or go eavesdrop at a café or wear something your character would wear, etc. etc. I just keep nagging and cheer-leading. I think I just overwhelm people with believing in them and what they want. 
Read the rest of Richard's interview on the Malahat website.
Eliza Robertson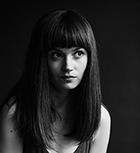 Malahat fiction board member D.W. Wilson talks about self-doubt, sounding something out, and small successes with contest judge Eliza Robertson.

DW: You have a litany of awards to your name: PRISM's fiction contest, the Commonwealth Short Story Prize, the Australian Book Review's 2017 Jolley Prize, the Master's Review prize—and that isn't even touching on your vast number of shortlists. You're proving that lightning not only strikes twice, but three, four, five times. For the aspiring writers out there: how do you do it?
ER: Sure—but how many rejections are behind those lightning strikes? Answer: hell if I know. I don't count. If I counted rejections I probably wouldn't be here. So to aspiring writers out there: don't count your rejections. Try to learn from them, if you're feeling level-headed that day. If you're feeling fed up, go kickboxing, or print the "we regret to inform you" email and torch it elaborately under a new moon. Then try to learn something from it. Or maybe there's nothing to learn this time. In that case: forget it. Keep going. Remember rejections stick with you longer than wins do. For me, anyway.
Read the rest of Eliza's interview on the Malahat website.
Jacqueline Baker
Malahat fiction board intern Sophie Underwood talks about the horror genre, ghost stories, and a near-death experience with contest judge Jacqueline Baker.
SU: How did you delve into writing your first novel, and how did the process differ from writing shorter pieces? Do you have any advice for writers hoping to tackle longer fiction for the first time?

JB: It's such a different set of requirements, isn't it. I think my first love is still the short story. I love the intensity of it, the focus, the way it challenges the writer to make every word count. To build a whole world in such a little space. The novel on the other hand seems to require a breadth of vision, a capacity to bring in all the necessary threads and weave them through consistently — or, if inconsistently, with intention. It's such an orchestration, really. To switch metaphors. Well, who knows. When I read short stories, I love them best. When I read novels, I love them best. The same is true for novellas. When I'm writing them, I despise them all. But only for a little while. (And not really.)
Read the rest of Jacqueline's interview on the Malahat website.