Because You're Crazy and You Love to Write Poetry: Portia Carryer in Conversation with Patricia Young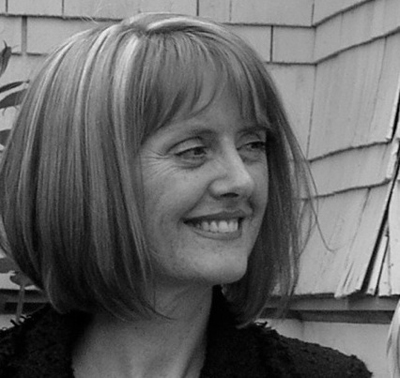 Malahat
poetry board intern,
Portia Carryer,
interviews our UVic 50th Anniversary Prize judge in the poetry category,
Patricia Young,
about her writing, what she's looking for in a winning entry, and her views on writing contests.
What are some of the things you think about when you look back at your work – especially at your selected – Ruin & Beauty? How do you think you've evolved as a writer?
I think I have diarized my life. I don't keep a diary or journal so in retrospect I suppose I'm glad that I've kept some kind of record of the stages of living. As for how I've "evolved" – I'd say I've moved away from using my own life (at least, so closely) as material. I like to think I've expanded my canvas, but maybe I haven't. It's hard to be objective about one's own writing. Maybe it just feels to me that I've expanded my canvas.
Especially looking at your earlier poems, I see strong stories, strong narrative movement – all feeding the lyric movements of the poems. Can you talk about how you see story working in your poetry?
Yes, I agree. Story did feature strongly in much of my early poetry. Less so now, I think, though I imagine narrative will always insinuate itself into some poems, even if the poems don't start out that way.
You've commented in interviews that you have a hard time working in two genres at once – do you find yourself now working more with poetry or prose?
I'm writing poetry exclusively right now but can feel myself turning slowly toward fiction. When I start writing prose poems or short prose pieces I know that I'm turning.
You did your undergrad here at UVic. How do you think our writing department shaped you as a writer?
I did an English degree at UVic and took a poetry workshop as an elective each year. I don't think you can do that now. I credit Derk Wynand with teaching me to edit. Until I'd met Derk I was of the opinion that whatever came out in that first pure and inspired gush was more or less the poem. It's sort of horrifying to think of that now. I also met P. K. Page through the creative writing department when she taught a second year poetry workshop. She became a friend and in many ways a role model.
As you read through the entries for this contest, what will you look for?

I asked around, friends who are poets, what they look for when judging contests.  One said wildness, another said a unique way of looking at something. Strong imagery, distinctive voice, and language were other responses. One person said she wanted to be moved. These are all fine answers. Me, I'd have to say I don't know what I'm looking for but when I find it I'll know. Perhaps that's a cop-out, but not looking for anything in particular works for me. I trust the process of simply being open.
What are your thoughts on writing contests? (There are so many out there right now!)
Writing contests associated with literary journals have mushroomed in the last few years because literary journals are suffering financially. If contests help journals stay afloat then I am all for them. Does a winning poem receive more attention – positive and negative -- than any other poem in a journal?  It seems logical to assume it does, but I really don't know. Contests also give writers deadlines and a subscription to a magazine in which they'd presumably like to publish so those are good things. But we all know, for every winning poem there are twenty others that could just as easily have won. Much depends on a particular judge's taste. In the end, you write poetry not for a deadline or contest but because you're crazy and you love to write poetry.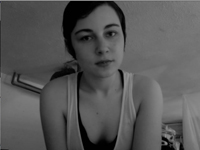 Portia Carryer
* * * * * * * *
Check out the guidelines for our University of Victoria 50th Anniversary Prize.