Malahat Author Wins 2010 Journey Prize!
On November 2nd, in Toronto, at the Writers' Trust of Canada Awards, Malahat contributor Devon Code won the 2010 Writers' Trust of Canada/McClelland & Stewart Journey Prize for his short story, "Uncle Oscar." A resident of Toronto, Code also received a cash prize of $10,000.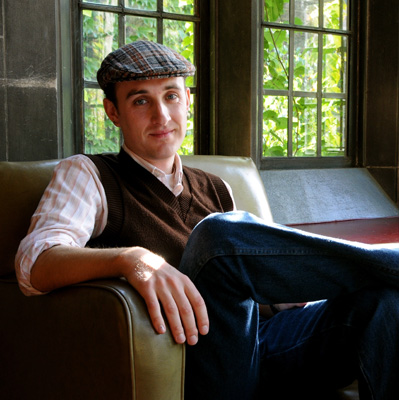 "Uncle Oscar," which appeared in the Fall 2009 issue of The Malahat Review, is about the uncertain bond that develops between Leo, a thirteen-year-old boy in search of a male role model, and his deadbeat uncle, who temporarily moves into Leo's basement to hide out from his drug dealer. The jury, consisting of Pasha Malla, Joan Thomas, and Alissa York, stated "by turns tense and tender, heartbreaking and hilarious, 'Uncle Oscar' is full of surprises, every one of which rings true." Of his win, Code says "the quality of writing in this year's anthology is very strong and I feel truly honoured to have won."
This is the seventh time that a Malahat Review author has won the Journey Prize since it was established in 1989; the magazine's last win was in 2003.
Code was not the only Malahat-published author to receive a nomination for this year's Journey Prize. Ben Lof's "When in the Field With Her at His Back" (Spring 2009, issue #166) and Eliza Robertson's "Ship's Log" (Fall 2009, issue #168) were nominated and also appear in this year's Journey Prize Stories Anthology.
Read a conversation between Devon Code and our fiction board member and fellow 2010 Journey Prize nominee, Eliza Robertson.