Of Croquet and Bodily Functions:
Eliza Robertson in conversation with Devon Code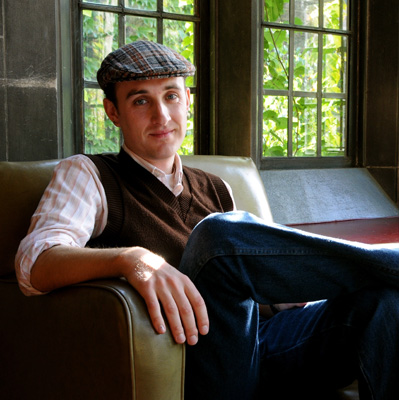 Devon Code
talks with
Malahat
fiction board member
Eliza Robertson
about "Uncle Oscar" (#168, Fall 2009), winner of the
McClelland & Stewart/Writers' Trust Journey Prize
There is a simplicity in the prose that arises from Leo's young age, and in your National Post interview, you mention "Uncle Oscar" was inspired by your participation in the Students, Writers, and Teachers program. Which fed the narrative voice--your work with these grade-nine students, or your own inner adolescent? Both?
Working with grade-nine students allowed me to recontextualize my own adolescent experience. The Toronto Catholic high school where I've served as writer-in-residence is very different from the tiny public junior high in Dartmouth, Nova Scotia, where I attended grade nine. I was intrigued and inspired by the differences. The simplicity and directness of the voice in "Uncle Oscar," like some of the stories in my collection, owes an obvious debt to Raymond Carver's prose.
Let's talk about your ending--Leo's final release, if you will, via urination. Indeed, I've never read a story that features so many bodily functions. Could you speak on why these moments, particularly the final scene, feel appropriate for your protagonist?
Yes, there are quite a few bodily functions in the story. This wasn't something I deliberately set out to focus on; the barfing, the masturbating, the bowel moving, the urinating, etc., just found their way into the story one after the other. In addition to spending time working with grade-nine students, I have a younger brother and was once myself a thirteen-year-old boy, so I feel I can say with some authority that adolescent males place a great deal of importance on bodily functions. Urination is a very straightforward, unoriginal form of release, but one that is nevertheless quite satisfying and perhaps appropriate given Leo's limited capacity for self-expression.
My favourite character detail in the entire story is Leo's careful preoccupation with croquet. What inspired it? How does the game serve the story?
As a graduate student in Montreal I had the pleasure of playing croquet with friends in Jeanne-Mance Park. We played in the evenings, discreetly imbibing as we did so. All manner of recreational activity takes place in Jeanne-Mance Park, but I recall that our croquet playing elicited some sruprised and confounded looks nevertheless. This fond memory came to me while I was working on the story. I liked the idea that Leo had this personal obsession that was unfashionable, and, for him, obscure.
You won the Journey Prize! How do you hope this award will impact your career as a writer?
I am delighted to have won! The validation and recognition that comes with the prize will no doubt be invaluable and the financial reward will provide the very tangible benefit of affording me the opportunity for some full-time writing. I maintain perspective by reminding myself that "Uncle Oscar" was rejected by several journals before it was accepted for publication by The Malahat Review.
What's next? The Journey Prize is one of the few that specifically honour short fiction--does your win encourage you to write more stories, or are you working on a longer project? Any writing or publication goals for 2011?
I continue to write short fiction, though I've also been working on a novel for some time. It might be a bit ambitious to predict that the novel will be ready for publication by next year, though I certainly hope to see more stories in print. In the meantime I have a series of linked microfictions in the current issue of Filling Station, another series that will appear in the Dromedary Anthology, to be published by Now Hear This!, a longer short story that will appear in the December issue of Riddle Fence, a review of David Bergen's The Matter with Morris forthcoming in Canadian Notes & Queries, and a review of two new works by Tony Burgess in the December issue of Quill & Quire.
Describe a favourite moment from the Writers' Trust extravaganza.
Miriam Toews gave an extremely emotional and sincere speech upon winning the Engel/Findley Award that I'm sure will be long remembered by those who attended the ceremony. Toews is an accomplished and celebrated writer, and it was clear that receiving this award was still very meaningful to her.
Why are awards that target emerging writers so important for Canadian literature?
An award with the profile of the Journey Prize is particularly helpful to an emerging writer like myself. There are very few financial rewards for short fiction writers and the means for promoting the work of emerging writers are limited. Awards that target emerging writers address both these concerns. The strength and diversity of the stories in this year's Journey Prize anthology speaks to the vitality of contemporary Canadian short fiction.
* * * * * * * * *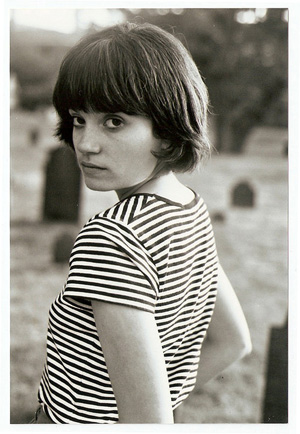 Eliza Robertson
The Malahat Review was thrilled to have three of our authors nominated for the 2010 McClelland & Stewart/Writers' Trust Journey Prize. Along with Devon Code's "Uncle Oscar," this year's anthology contains "When in the Field With Her at His Back," by Ben Lof (issue #166, Spring 2009), and interviewer Eliza Robertson's "Ship's Log" (issue #168, Fall 2009). Prior to its Journey Prize nomination, Eliza's story was the winner of our 2009 Far Horizons Award for Short Fiction. See below for a link to the guidelines for this year's Far Horizons contest.
Read more on Devon Code's
2010 McClelland & Stewart/Writers' Trust Journey Prize win
.
Check out the guidelines for our award for emerging short fiction writers, the 2011 Far Horizons Award for Short Fiction (deadline is May 1, 2011).