David Eso, Member of the Poetry Board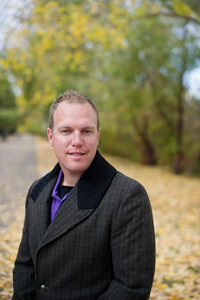 David Eso has published prose, poems, reviews, and interviews in ARC, CV2, Vallum, Freefall, the Bull Calf, filling Station, Canadian Literature, and other venues. With Jeanette Lynes, he is co-editor of Where the Nights are Twice as Long: Love Letters of Canadian Poets, 1883-2014 (Goose Lane Editions, 2015). Reviewers for the Toronto Star, Quill & Quire, and the Literary Review of Canada praised that collection and The Vancouver Sun book critics ranked it among top 25 books of 2015.
As a PhD student at the University of Victoria, Eso continues to research the archives of Canadian poets. His 2015 Master's Thesis, for the University of Calgary, investigated the early editorial correspondence of boundary 2: a journal of postmodern literature, preserved in the Robert Kroetsch papers. While preparing for a dissertation on the archives of Alden Nowlan, Eso continues to read and work on a range of poets. His current projects include translations of the Gwain poet's Pearl and poems by Montreal's poet, priest, and historian Gustave Lamarche. In case of fire, the flames would have to grant Eso time to rescue from his collection books by Lew Welch, Andrew Suknaski, and Anne Carson.