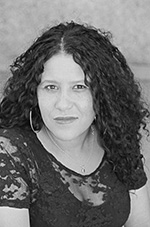 Malahat Review volunteer Rose Morris talks with the 2021 Open Season Award winner about her story, "Crossing," which will appear in our upcoming spring issue #214.
RM: Your winning story is set in a past historical period. How do you go about getting into the right mindset to write from the perspective of a character living in the past?

ZJ: Quite a lot of my work is set in the past, as I have always had a strong interest in history and what it can tell us about the present. Because I have read and studied a lot of historical material, I am usually already starting with a sense of the basic facts of the period I plan to write about. But I will also do some research before I begin writing. I will go online and find articles and encyclopedia entries about the event or time period I am writing about, and if I have books on hand about the same thing, I will read those too.

"Crossing" takes place on a slave ship, and that is a horror that still lives somewhere in my DNA. As Bob Marley sings, "I remember on the slave ship / How they brutalized our very souls." I have often marveled at what my ancestors endured, and many times, I have pictured the sights, sounds, and smells of the cargo hold where they were stacked during the Middle Passage. So I have been preparing myself to write this story all my life and it felt very natural to enter that space.
Read the rest of Zilla Jones' interview.
Tanis MacDonald (cnf)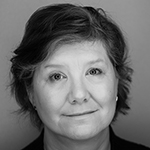 Malahat Review volunteer Sarah Brennan-Newell talks with the 2021 Open Season Award winner about her piece, "Mondegreen Girls," which will appear in our upcoming spring issue #214.
SBN: Something I was struck by is how intensely personal mondegreens—and meaning—can be, while at the same time also being a collective experience. How do you decide how much and which of your personal experiences make it into your art?

TM: These are definitely questions that I think about a lot. There's an adage that the more personal you are in your writing, the more universal appeal the piece will have, and this is generally true, in my experience. The idea is that my idiosyncratic experience will connect somewhere with your (and other people's) idiosyncratic experience.

As to how I decide, well: full disclosure, it's kind of fraught. I spend as much time writing and thinking, "who's going to care about X or Y about my life?" as anyone does. But then I remember that I love Lauren Hough's essay about being a cable installer, or Jen SookFong Lee's essay about reading Anne of Green Gables. It's always the stuff of "ordinary life" that intrigues me: how people live from day to day in a sometimes-dizzying mix of banal and fantastic occurrences. So, why wouldn't someone want to read about how I listened to music when I was thirteen? There's boldness in writing as though your life is worth reading about.

Read the rest of Tanis MacDonald's interview.
Matthew Hollett (poetry) 
Malahat Review volunteer Spencer Legebokoff talks with the 2021 Open Season Award winner about his poem, "Merchant Vessels," which will appear in our upcoming spring issue #214.
SL: You've simultaneously respected the history of these vessels and questioned the ethics of their handling after retirement. How do you strike a balance between these two perspectives—past and future, honour and ethics—when writing about real events?
MH: "Between" is a perfect word to describe the ferries—I'm interested in writing about place, and the Marine Atlantic ferries exist between places in such a fascinating way. Some have been purpose-built in Quebec, some repurposed from Scandinavian shipping companies. They operate between Newfoundland and Nova Scotia for decades, becoming such a distinct yet detached part of the landscape. Then when they reach the end of their useful service, we dispose of them in this inglorious way—the Caribou and the Smallwood were sold to a company in the Marshall Islands, and sent to a notorious shipbreaking facility in India. It was a minor scandal at the time, because they had been sold on the condition that they would be scrapped in a responsible way.
It's easy to say what happened to the ferries wasn't our fault, but it also feels emblematic of the way we're happy to overlook the more sinister effects of our actions on the world. Canadian history is of course full of this kind of thing, from colonization and "Canada 150," to the residential school system, to the way we're failing to adequately address the climate crisis. I don't think it's about "striking a balance" so much as interrogating the feel-good histories we're often presented with.