Creative Nonfiction Contest Deadline EXTENDED!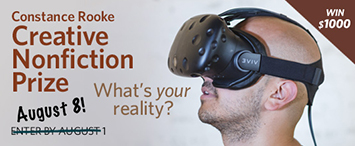 Take the extra weekend to perfect your piece and enter it by Wednesday, August 8 at midnight!
The Malahat Review invites entries from Canadian, American, and overseas authors for its Constance Rooke CNF Prize.
The 2018 contest judge is Lynne Van Luven, and the grand prize is $1,000! Read an interview with Lynne Van Luven here.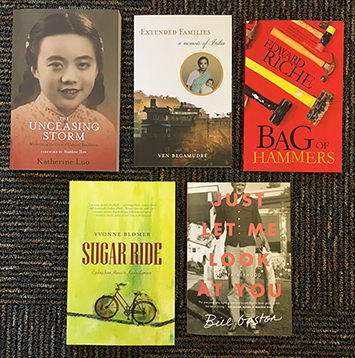 This year, we're also offering a stellar book prize raffle of five nonfiction works to one lucky contest entrant! All you have to do is submit to the contest; after the deadline, we'll pull one name from the list of entrants.
Read the full contest guidelines and submit here.
Interview with Far Horizons Poetry Award Winner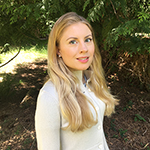 Malahat volunteer Rose Morris talks with 2018 Far Horizons Poetry Award winner, Emily Osborne, whose poem "Venn diagrams" was chosen for the $1,000 prize.
RM: What made you enter the Far Horizons contest and what does winning mean to you?
EO: Winning the Far Horizons contest is a significant event for me because poetry has been a focus of much of my life. I began writing poetry and stories in kindergarten, and wrote profusely as a child, teen, and young adult. During my Master's degree and PhD (which focused on Old English and Old Norse poetics) I found it difficult to write my own poetry because so much of my mental space for verse was spent on research, translation, and teaching. In late 2016, I made the difficult decision to step away from academia for now, and do more flexible work (contract research, editing, and translation) so that I could concentrate on my poetry. It was a huge help that my husband, Daniel Cowper, is also a poet and very supportive, but this career change was still fraught with uncertainty. Winning the Far Horizons contest has felt like a validation of the risk I took in focusing on poetry.
Summer Issue Interview with Carin Makuz on CNF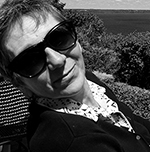 Malahat volunteer Paige Lindsay talks with Carin Makuz about writing prompts, workshops, and the women's shelter where she volunteers, which led to her piece, "What We Write About When We Write About Avocados."
PL: Your creative nonfiction piece centres around writing workshops that take place in a women's shelter. How long have these writing workshops been on offer and how long have you been volunteering with the shelter?
CM: I've been doing the workshops for five or six years but have been a volunteer there for over ten. I started in the kitchen, going in on Friday afternoons to bake and make fruit platters for the women and kids as they came in from appointments, work, school. It's a nice time to meet people and chat. One year I grew a little potted veggie/herb garden. I've helped out with child care, painting, cleaning, whatever I can do. The volunteer program as organized by the shelter is truly amazing in its variety. The writing workshops I do are just one of many ongoing activities.
Read the full interview with Carin Makuz on our site.