Winter 1996 No. 117
A Special Issue on P.K. Page
BUY THIS ISSUE
Stock is low for this issue, so please contact us to check for availability.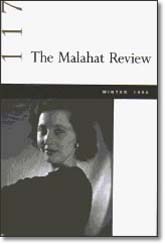 This issue includes new work from Margaret Atwood, John Barton, Marilyn Bowering, Elizabeth Brewster, George Johnston, Don McKay, Michael Ondaatje, P.K. Page, Al Purdy, Leon Rooke, Sandy Shreve and Jan Zwicky; interviews by Sandra Djwa and Ann Pollock; and articles, essays and memoirs by Sarah Ellis, Don Fisher, Christine Irwin, Jay Macpherson, Anne McDougall, Constance Rooke, Rosemary Sullivan, and Donald Winkler.
Available: a limited number of signed broadsides of P.K. Page's National Magazine Award winning poem, "Deaf-Mute in the Pear Tree," featuring an original drawing by the poet, stamped in gold foil. $30.00 includes tax and mailing.