You Can't Make It Up: Rose Morris
in Conversation with Yasuko Thanh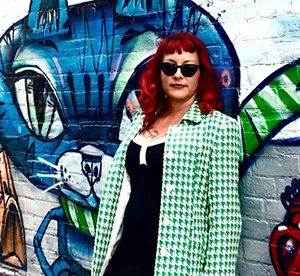 Malahat Review volunteer Rose Morris talks with Constance Rooke Creative Nonfiction Prize judge Yasuko Thanh about research vs. travel, music vs. writing, and what it means to judge the Constance Rooke CNF prize.
Yasuko Thanh is the winner of the 2009 Journey Prize. Her short story collection Floating like the Dead (M&S, 2012) was shortlisted for the Ethel Wilson BC Book Prize, the Danuta Gleed Literary Award, and was chosen as a Quill & Quire Best Books of 2012. Her second book, the novel Mysterious Fragrance of the Yellow Mountains, won the 2016 Rogers Writers Trust Prize and shortlisted for the Amazon First Novel Award. She holds an MFA from UVic and lives with her two children in Victoria, British Columbia. Her best-selling memoir called Mistakes to Run With was published by Penguin Random House in April 2019.
Click here for details on entering the Constance Rooke CNF contest.
What are you looking for in a winning submission for the Constance Rooke Creative Nonfiction prize?
What am I looking for? A story with a heartbeat, the ring of truth; to be surprised on every page with turn of phrase, or metaphor, or image so apt it's breathtaking. Insight. A climactic "punchline" in the sense that its timing is perfectly paced and creates a resolution as inevitable as unexpected.
What does being asked to judge the Constance Rooke Creative Nonfiction prize mean to you?
Maybe that I've arrived at a place I can trust my own writing voice more. To avoid second-guessing a choice to take a work in one direction over another is hard. Especially when the invisible editor on a writer's shoulder is constantly saying, "Yes, but do you realise if you follow this path, you initiate the closure of a thousand others?"

In addition to being a writer, you are in the punk band 12 Gauge Facial. How does your music influence your literary writing and vice versa?
Music has a rhythm and prose has a rhythm. Emotion, especially, carries its own rhythm, in a song or in a story. I'm aware of how airy-fairy it sounds, but the closer I come to feeling the work – in the body, now – the closer I am to capturing and conveying that emotion to an audience.
Your book Mysterious Fragrance of the Yellow Mountains is set in the early 1900s and based on true events. How do you go about writing from an historic perspective?
I can only speak for myself, because every writer I've met comes at it differently. I couldn't afford to visit Vietnam, so I read an anthology of Vietnamese poetry and the medical journals of a French doctor who worked in Indochina in the late 1800s. I held off writing it until I felt I could successfully make the attempt from the inside out.

How does writing a memoir differ from other types of creative nonfiction for you?
You can't make it up. Diction-wise, the memoir offers less room for play. In my memoir, to say "lumbered" when I remembered only "walk" felt like a fiction, a sort of lie.
How does your writing practice change for a novel as opposed to a short story?
The process of writing a novel requires daily contact with the protagonist over time, which requires stability in my environment, and a clear two-year commitment with no guarantees. The raw material for my short stories can be written in a journal while I'm on the road. It's less taxing to be around unlikeable characters for the duration of a short story than the length of a novel.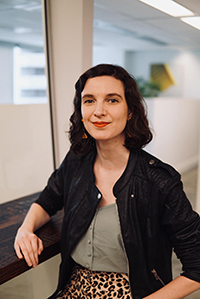 Rose Morris
* * * * * * * *