The Camaraderie of the Tribe: Alexandra Handley in Conversation with Lorri Neilsen Glenn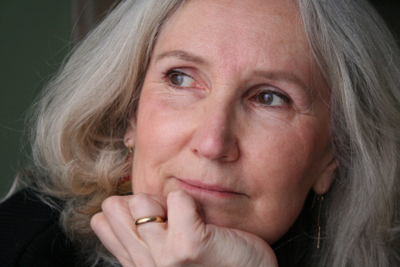 Malahat volunteer Alexandra Handley talks with one of our 2013 Long Poem Prize judges, Lorri Neilsen Glenn, about her poetry and what she's looking for in a winning long poem.
When did you first realize you wanted to write poetry?
My first publication was in my grade nine yearbook. I was thirteen. I didn't start writing poetry again – at least not seriously – until I was 50. A  late starter.
What was that realization like for you?
Writing poetry felt like coming home. Poetry demands more of me than other forms: precision, clarity of thought, my whole body. Attention. All the writing I'd done up to then was about making a point – propositional writing, argument, discursive academic peacock stuff. Poetry allows me to let go, to revel in language, question, search around for a light switch. For me, it's a state of willful unknowing; I call it lyric inquiry. It's an old search: scrabbling for truth and beauty with available tools.
You won The Malahat Review's inaugural 2010 Open Season Award for poetry. Can you reflect on that experience?
I was ecstatic, very humbled. The poem was one of those pieces that falls out of your fingers and surprises you. In my experience, that happens about as often as a solar eclipse. The first draft, that is; the poem likely went through another dozen or more drafts afterward. I'd written it when I was on retreat with several Canadian writers in Chile; we were near the mountains, the few constellations I do know were not in the sky, the landscape and language were exotic feasts for the eyes and ears, and my bag and all my ID and money were stolen. Neruda's presence was everywhere – and the trickster, too, I guess. I was tossed out of the nest, jolted. Sometimes, when we're lucky, circumstances crack us open. I wrote a lot of poetry during that retreat.
This year you have gone from contestant to judge. What are you looking for in a winning long poem?
We have so much stunning and exciting poetry in Canada right now. I don't subscribe to any particular movement or school as a writer or as a reader (at least not that I'm aware of). I'm very open. When a poem grabs me by the shirt, looks me in the eye, and pulls me in – when it startles me and wakes me up, or when it causes something to shift, to break, or to bloom – that's when I know it's doing what poetry can do. I'm looking for what most readers of poetry look for: something fresh, compelling, and memorable.
What do you feel is the value of writing contests?
Sometimes a contest win can give a writer more visibility. Sometimes it can boost a writer's confidence. Yet, we all know, as my friend Maureen Scott Harris has said, contests are a mug's game. What one judge believes is a winning poem will be different from what another judges to be worthy of an award. Different readers (gender, cultural background, age), different results. Different days, different results.
When you have several distinctive and singular works, all of which are exemplars of artistry, craft, courageous sensibility– it's almost impossible to say that one is better than the rest.
How has participating in writing contests affected your literary career and your writing?
I have no way of measuring that. But I can say that, for months after winning The Malahat's Open Season award, I drew strength from the generosity of Lorna Crozier's and Patrick Lane's judges' comments. When my creative nonfiction piece, "Maxime's," won Prairie Fire's 2011 contest, Lawrence Scanlan's remarks included the words "Raymond Carver." I thought I'd fall off my chair. Their comments encourage me to trust my instincts.
Most writers I know look to cultivate and refine their one-of-a-kind voice; yet, as artists, we also want to be part of a mass choir. Writing is solitary and insular; I need to be alone and in silence, but I also need to be in the world, to have the camaraderie of the tribe. Submitting to writing contests is one way – along with writing retreats, conferences, groups, workshops – to be introduced to other writers, other approaches. 
Practically, writing contest deadlines can be a way of forcing open a wrinkle in time to write (I don't have drawers full of ready-to-go work). I don't submit to many contests, but I see their value for making a date with your writing.
What is some of the best advice you have received?
I've learned that it's a dance, and the poem's leading. And Mies Van der Rohe's advice: less is more. Revise until the glass is clear. If the poem doesn't demand from me (or help me discover) the core of a truth that matters, then I'm not ready for it. Or it's coming from the wrong place. I read to learn, especially the kind of work that feels hard-won and authentic.
Do you have any advice to give hopeful 2013 Long Poem Prize entrants?
Already, to complete a long poem, a poet has the heart of a lion, the persistence of Sisyphus, and the discipline of a monk. She or he doesn't need my advice. They already have my respect and admiration.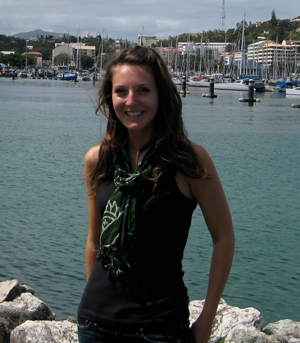 Alexandra Handley
* * * * * * * *