Form and Content: Emma Skagen in Conversation with Rowan McCandless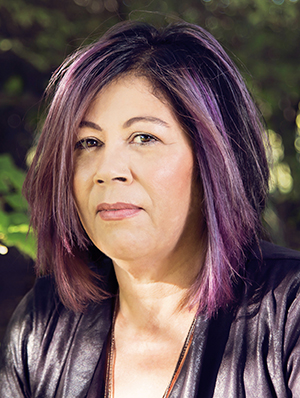 Malahat Review volunteer Emma Skagen talks with 2020 Constance Rooke Creative Nonfiction Prize judge—and 2018's CNF Prize winner—Rowan McCandless about what she's looking for in a winning piece, trusting the reader, and using a contest deadline as motivation.
Rowan McCandless writes from Winnipeg, which is located on Treaty 1 territory, the ancestral and traditional homeland of the Anishinaabeg, Cree, Dakota, Dene, Métis, and Oji-Cree Nations. She earned her B.A. and B.Ed. from the University of Winnipeg, and her creative writing certificate from SFU's The Writers' Studio (2019). In 2018, Rowan's short story, "Castaways," was long-listed for the Journey Prize, and her essay, "Found Objects," won the Constance Rooke Creative Nonfiction Prize. In 2020, she was selected as a two-time nominee in the One-of-a-Kind category of the National Magazine Awards. Her essay collection, Persephone's Children, will be published in 2021 with Dundurn Press. Her fiction and creative nonfiction have been published in print and online journals such as The Fiddlehead, The Malahat Review, Prairie Fire, Room, The Nasiona and in the anthology, Black Writers Matter.
What do you hope to find in a winning piece of creative nonfiction? In your view, are there particular features that can make (or break) a CNF piece?
I'm trying not to go in with expectations. I can say that I'm drawn to writing that grabs me from the first sentence and doesn't let go until the very end. I appreciate innovation whether it be in form or content. It's not about a specific subject matter, but work that is compelling.

Particular features that can make a CNF piece: the attention given to language, and to form as well as content.

For me, what can break a CNF piece is overwriting—not trusting the reader to make connections and to find meaning in a piece.

What did it mean to you when you won the Constance Rooke CNF prize yourself in 2018?
Winning the Constance Rooke CNF prize was one of those "pinch me, I must be dreaming" moments. As an emerging writer, winning the contest brought validation, that there was room for my particular approach to writing at the CNF table. It meant having readers reach out to message me on how deeply "Found Objects" affected them, which was a beautiful thing, connecting with readership.
What role do you see contests like this one playing in Canada's literary ecosystem and in the careers of individual writers?
I think contests like the Constance Rooke CNF prize are central to Canada's literary ecosystem. Literary magazines rely on entrance fees to help sustain the fantastic work that they do. Oftentimes, an entry fee will come with a year's subscription to the journal whose contest you've entered. It's the opportunity to support and become familiar with a literary magazine and what it is that they publish.

For individual writers, winning a contest such as The Constance Rooke CNF prize can help raise their profile. It gets your name and work out there from a highly respected literary journal, and there's the possibility of catching the eye of an agent or publisher. Contests are great for people who find it helpful to work towards a deadline. It gives your writing an opportunity to be read with care, and gets your work out to readers. And there's the definite perk of winning some prize money to help sustain your writing practice.

Your essay collection, Persephone's Children, is forthcoming with Dundurn Press. Can you tell us a bit about it?
Persephone's Children is a collection of essays that deals with my perspective as a biracial and mixed-race woman navigating the aftermath of domestic abuse and intergenerational trauma, who discovers healing and community through the act of writing. Genre-bending in form, one of my favourite essays is written as a screenplay; another is a diptych that riffs off of a marital contract; and a third essay is written as a beginner's grimoire. I love the relationship between form and content.
What are you working on now?
I'm currently working on a literary short story collection with speculative elements entitled The Mausoleum of Lost Souls. I'm one hundred pages into the collection and I'm having a lot of fun.

What's the best book (new or old) that you've read in 2020 so far? What effect has it had on your life, and, perhaps, on your own writing practice?
I'm sorry but I can't just pick one. In fiction: Heads of The Coloured People by Nafissa Thompson-Spires In CNF, In the Dream House by Carmen Maria Machado, Meander, Spiral, Explode: Design and Pattern in Narrative by Jane Alison, How To Write An Autobiographical Novel by Alexander Chee, Treed: Walking in Canada's Urban Forests by Ariel Gordon. All of these books have touched me as a reader and have influenced my writing. I'm more willing and confident to take risks as a writer, and I have a greater appreciation for the writing process.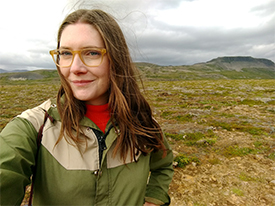 Emma Skagen
* * * * * * * *