A Sense of Care: Iain Higgins in Conversation with Ben Lof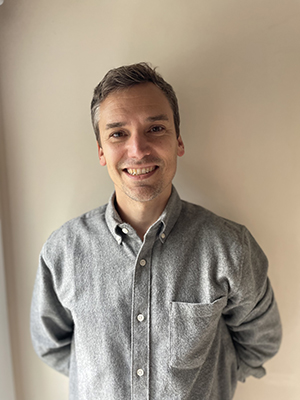 Editor Iain Higgins talks with Ben Lof, fiction judge for our 2023 Open Season Awards. They discuss the harmony of the short story, the hopeful act of sending your writing out, and how a great short story can satisfy a hunger for truth.
Ben Lof's fiction has appeared in magazines across Canada. His story "Naked States" won The Malahat Review's 2021 Far Horizons Award, and was a finalist for the Howard O'Hagan Award for Fiction. Another story featured in The Malahat Review, "When In The Field With Her At His Back," appeared in The Journey Prize Stories, won the Howard O'Hagan, and was a finalist for the Bronwen Wallace Award and a Western Magazine Award. Ben has an MA in English and Film Studies from the University of Alberta. He also attended the Banff Centre's Writing Studio and Artscape Gibraltar Point on Toronto Island. He currently lives with his family in Edmonton on Treaty Six Territory.

Thank you first of all for agreeing to serve as judge for the short fiction category in The Malahat Review's 2023 Open Season Awards! You won the magazine's 2021 Far Horizons Award for Short Fiction for "Naked States" (published in #216, Fall 2021). It's great when writers who have themselves won literary contests also take a turn serving as judges, so I'd like to ask what role you think such contests play, especially for younger and/or emerging writers, in the current circumstances (fewer literary magazines, a concentration of ownership in commercial publishing, the digitization of almost everything).

If you're lucky enough to be shortlisted or win a contest, you're likely to be paid more money if the story is published than you would for a regular publication, and you get greater recognition. It might even lead to finding a home for more of your work. Fundamentally, it means that somebody connected with your story, that something about it got through, and that another person, usually a writer, publicly validated that the thing is good. This can give more hope and faith, which I assume we all need at times, that your broader work is on the right track. (And obviously dozens of stories that aren't shortlisted are on the right track as well.)

As for current economic realities, any way you can get your work published is worth trying, and contests are one avenue. The vast majority of artists, like most people, will feel beaten down at times while trying to make ends meet under capitalism. It is an absurd life, but sending your story into a magazine contest, which may feel absurd in a different way, is a hopeful act for our own work, and also a small thing we can do to support the magazines, which are to some degree less beholden to market forces (but not outside the reality of getting crushed by them). Literary magazines and their contests give vital support to those newer and unorthodox voices, the ones that corporate publishing has either ignored or hasn't caught onto in their unrelenting focus on what is "marketable."

Your story "Naked States" makes highly effective use of the shortness of the short story, plunging the reader straight into the action in January and breaking off twelve months later in December after a series of brief tableaux that not only trace an engaging narrative arc but also sketch—both satirically and affectionately—the shifting world of a particular romantic relationship as the two characters attempt to strip their lives down to something apparently simpler. What in your experience can the necessary shortness of a short story offer a writer that's distinct from what the longer stretch of a novella or a novel offer?
I think the shortness of the short story constrains the writer, which paradoxically liberates her more often than not. It's like a kid who is overwhelmed by the vastness of a desert, but thrives when you put them in a sandbox. Any constraint can work to distract the overthinking brain and let creation loose. In writing "Naked States," tying moments or short scenes to a monthly calendar helped me duck out of the way of the story that wanted to land on the page. Adhering to this simple conceit allowed the story to become something more tender and true than it would have otherwise, precisely because I was focussed on form. In writing short fiction, we have this incredible opportunity to make words matter in very little space, like getting to tell someone who is about to leave how you feel about them over the course of a few moments, knowing you may never see each other again.
What might the shortness of a short story offer you as a reader, or to put it another way, what are its pleasures as distinct from those of longer fiction?
It's a cliché, but the pleasures of the short story really are the pleasures of poetry, and not those of the novel. Short stories connect with the reader through their nowness, through their form as much their content, down to the sentence level. We derive joy from the sustained, perfect ordering of these precisely chosen words. Every scene, image, and word in a short story is really about its central crisis, and this harmony and saturation of meaning allows the reader to engage on a deeper, more spiritual level. I finish a great short story in a state of fragile calm, because my hunger for truth has been fed, momentarily.
Are there particular writers or stories that have helped you see what short fiction can do, enjoy what pleasures it can offer?
Some contemporary ones come to mind that, through their own originality, have basically given me permission to go off and write whatever and however I want. Much of Tenth of December by George Saunders and recently Florida by Lauren Groff. "The Musical Brain" by Cesar Aira. Hellgoing by Lynn Coady. Lee Henderson's Broken Record Technique. Natasha by David Bezmozgis. "Cathedral"-era Carver. And always the clarity of Chekhov, the life-sized narratives of Munro. All of these made me think, Oh, you can do that in a story, or, How the hell did that work?
Finally, what might you be looking for in a winning short story?
Just a sense of care, that it matters. That story you still care deeply for, still think about on the subway, in the grocery aisle, on the country road, in bed at night, in the middle of someone else talking to you. Moments throughout your day point to it. Looking at a tree does. You keep coming back to it and it to you, questioning you. That relationship will come through on the page, and ultimately invite any reader or judge to care too.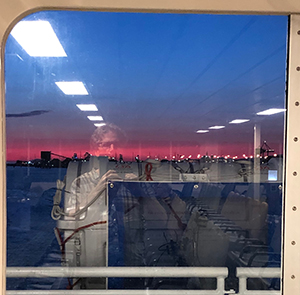 Iain Higgins
* * * * * * * *