Keep Writing, Reading, and Submitting: Brandon Teigland in Conversation with Tess Liem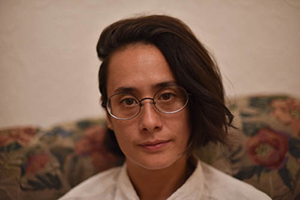 Malahat Review volunteer Brandon Teigland talks with Open Season Awards creative nonfiction judge Tess Liem about restraint, trusting your reader, and exploring different modes of writing.
Tess Liem is a queer writer living in Montreal, Tiotia:ke—unceded Haudenosaunee and Mohawk territories. Her writing has appeared in Plenitude, Room Magazine, PRISM, Best Canadian Poetry 2018 and 2019, the Montreal Review of Books and elsewhere. Her essay "Rice Cracker" won the Constance Rooke Creative Nonfiction Prize in 2015. Her debut collection Obits. was nominated for the Lambda Literary Award for Lesbian Poetry in 2019, as well as long listed for the Pat Lowther Award. The book recently won the Gerald Lampert Memorial Award for 2019 .
What would you say your best attribute is as a writer? Will this attribute be what you're looking for from the winning entry in your respective category?

Without certainty, I would say I exercise a lot of restraint. This, of course, can be a shortcoming too because I delete a lot, or sometimes don't even give a thought the chance to be expressed in writing. But I do think it is helpful, when you have to edit your own work, to be comfortable letting things go unsaid—to trust your reader and the words you keep in the final draft—or  to be able to say I love this sentence or element, but it belongs in another piece. What I'll be looking for is someone being themself, exploring a topic through a frame that belongs to them, because something like restraint or any other attribute that I might deem good can read so many different ways depending on the writer.

You recently published a poetry collection, Obits. It's a highly accomplished poetry debut that, according to one reviewer in Quill & Quire, "deftly balances the cerebral and the sentimental and has achieved something difficult." Do you feel this accurately describes your work? If so, what was achieved?

As someone who is a self-described emotional over-thinker, and as it is a collection of confessional lyric poetry, it seems like a fair way to talk about the book. The difficulty in the so-called balance between cerebral and sentimental, in my opinion, has to do with the tendency (or prejudice) to read sentimentality, or affect, or confessional work as one-dimensional. Whereas I do not think these elements are necessarily opposed. I hope one thing the book achieved was establishing a fundamental and significant connection between cerebral or intellectual or philosophical questions and lived experiences, which when written about may appear to be simply sentimental, but are actually linked to our beliefs and actions, and how we theorize the world we live in.

How has switching between your primary forms of writing (poetry, fiction, creative nonfiction) reified what you prefer to share with the public?

I haven't figured this out yet. While I think a lot about privacy on social media platforms, and what it means to disclose things like mental illness or perform any aspect of my life in those places, I haven't felt the same complicated feelings about sharing parts of myself through published writing, which is to say the writing that goes through an editor.

Do you have any advice for those entrants whose submission in the 2020 Open Season Awards contest may not be met with acceptance?

Keep writing, reading, and submitting. Also, if you don't have a workshop or someone to share your writing with, try to find some first readers. I've had more pieces rejected than accepted, and the times when things have been accepted are the times when I put extra effort into reading the journal I was submitting to, making sure I thought it would be a good fit. And remember that sometimes rejections are not because your work is bad or even because the editors don't like it, but it could be the luck of the draw that your submission is part of a pile of excellent writing, and there isn't enough room or budget to accommodate all of it.

What creative writing projects can we expect from you next?

I am working on forming another full-length collection of poetry that expands on the work in Tell everybody I say hi [Anstruther Press, 2017], but who knows how long before that will be complete. I'm also working on reviving my short story writing. It was the first genre I got to workshop and I'm eager to write and explore many modes of writing at the moment.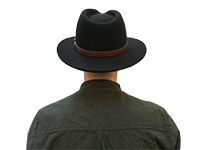 Brandon Teigland
* * * * * * * *