Until I Get There :
Cody Klippenstein in Conversation with Helen Humphreys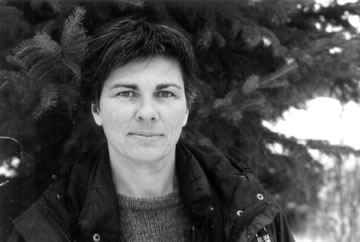 Malahat
volunteer
Cody Klippenstein
talks with the judge for our 2013 Open Season Award for fiction,
Helen Humphreys.
You originally came to fiction by way of poetry. What do you enjoy about writing fiction? Is prose capable of things that poetry is not?
Fiction can hold everything and anything, which is one of the things I like about it. It can describe a moment, or a series of moments, or a network of connections between characters. It has breathtaking range. Also, it is usually concerned with the social, whereas poetry is more attached to the solitary observation. Maybe it's age related, but at this point in my life, I am more interested in the connections between people and worlds, and so fiction suits me. I do like to think that I might still return to poetry, but I might just be deluding myself.
"Write what you know" is popular advice for young writers. What are your thoughts on writing on experience? How does it factor into your own fiction, if at all, such as in your most recent novel, the historically based The Reinvention of Love?
I think that the advice to "write what you know" isn't meant entirely literally, as in, write only about the details and preoccupations of your life. It means, I think, to write about emotions that are familiar to you, and this I have always done, even if the subject matter of my novels is vastly different from the reality of my own life. You can research a place, a time, an event. It is much harder to research an emotion. These have to ring true to the reader, and therefore have to be emotions that an author has experienced.
Can you tell us a little about what are you're currently working on?
I have a memoir about my brother that is coming out from HarperCollins this spring. It's called Nocturne. I'm also at work on another novel.
When judging a fiction contest like The Malahat Review's Open Season Awards, what are you looking for in the winning entry? What qualities in story, style, or form make a particular piece stand out from the rest?
I'm looking for strong and original writing. I want to be surprised, to not be able to predict where the story is going, to have the language and the storytelling skills of the writer sweep me along, and for me not to know where it is I'm going until I get there.
What have you read recently that you really enjoyed?
Bring Up the Bodies by Hilary Mantel. Fantastic, from beginning to end. Also, Mrs. Nixon by Ann Beattie. And, The Sun Also Rises by Hemingway. I've been on a bit of a Hemingway jag this past year.
What do you think are the merits of entering writing contests, specifically for emerging writers?
If you win, it helps put your name out there, which is important in an increasingly competitive environment. And if you don't win, the discipline of working your story or poem up into its best shape in order to enter the contest is a good discipline to have as a writer.
Any advice for writers at the beginning of their careers and the entrants of this contest?
I'd like to wish you all the best of luck. And to say that as writers it's pretty simple—all you have to do is write and keep writing. Try harder. Keep going. Get better.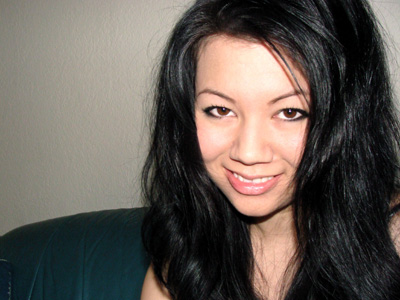 Cody Klippenstein
* * * * * * * *
Check out the guidelines for our 2013 Open Season Awards.