Up Close and Personal: Asia Kent in Conversation with Tricia Dower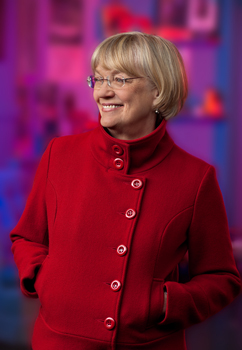 Malahat volunteer Asia Kent recently spoke with longtime Friend and Victoria writer Tricia Dower about the magazine, the literary scene, and her writing, both past and present.
Join the club! Become a Friend today for discounts, special issues, and other literary goodies. Who knows—you might even get chosen for an interview!
You have been a "Friend" of The Malahat Review since 2011. Which member benefits have you most often taken advantage of?
I enjoy Malahat lite, the virtual newsletter, and I have in the past enjoyed various events that The Malahat Review sponsored. One I remember fondly was a debate between spoken and written word poets. It was high energy and great fun. I had to miss this year's WordsThaw but last year's was excellent.
What spurred you to become a "Friend" initially?
Simply a desire to support the Malahat. John Barton is a marvellous editor and I always look forward to seeing what he and his editorial board have chosen for each issue. Victoria's literary community would suffer, I believe, without this journal.
Have any pieces from this past year's issues of The Malahat Review surprised or inspired you?
 "The Afterlife" by Lorna Crozier (Spring 2013) took my breath away. I keep it close at hand and read it periodically for inspiration.
Your short story, "Halloween 1955," won The Malahat Review's Open Season Award for Fiction in 2010. How did it feel to win the first-ever edition of that award?
I don't think I was aware it was a first for the award itself—it was the first (and so far only) award for me. I was just so darned thrilled, especially since the judges were Lorna Crozier and Patrick Lane. I kept thinking they must've made a mistake. And John Barton's editorial suggestions were so insightful. Another thrill was reading part of the story at the Metro Studio Theatre at the launch of the issue in which it appeared. Lorna and Patrick were there, as was Lori Neilsen Glenn, winner of the poetry award.
I was happy to see copies of your books in the Greater Victoria Public Library, including a signed copy of Silent Girl (Inanna, 2008). What kind of role do you see libraries taking in the lives of Victoria's writers?
You know, I've never asked myself that question. I've been overjoyed just to see my book on library shelves. I do know that at least one reader discovered Silent Girl because the downtown Victoria branch displayed it with a "Librarian's Pick" sign. If the library held readings by local authors, I'd love to participate. I recently heard of an open mike event that the Sidney library hosts periodically and have made a note to find out how to get involved.
As a Victoria Writers Festival contributor, what effect do you see literary festivals having on local writers?
They give writers the chance to get "up close and personal" with authors they might not otherwise have a chance to see and hear. I enjoy hearing writers read their own words because often I get an entirely different sense of those words than if I read them myself. And reading an author after I've seen him/her is a much more personal experience. Being invited to participate in the Victoria Writers Festival the same evening as Bill Gaston and Susan Musgrave was an honour and a real boost to my self-confidence.
What book or writer has taught you the most about writing?
When I started writing fiction 12 years ago, I took a few online courses through Gotham Writers' Workshop, and they helped tremendously. Books I can easily recommend are: Writing Down the Bones by Natalie Goldberg, Finding Your Writer's Voice by Thaisa Frank and Dorothy Wall, The Writing Life by Annie Dillard and Reading Like a Writer by Francine Prose. I return to those books often when I need reinforcement. I also learn by reading authors I admire and trying to figure out how they do what they do. Alice Munro is one of those authors, as well as Cormac McCarthy and Michael Ondaatje—all different, all brilliant.
You once said that Alice Munro was your hero. What did you think when you first heard she won the Nobel Prize?
That at last the rest of the world would know what Canada has known for ages. I was so pleased for her and also for the short story form, which doesn't always get the love it should.
Do you see any difference in your process when writing short fiction compared to writing a novel?
It has been a while since I wrote a short story. For the past six years I've been caught up in novels. An obvious difference is I can finish a short story faster! And that's no small thing because the reward comes sooner. Writing a novel challenges my patience and my deep-seated need to feel productive. I have to congratulate myself with each chapter I complete in order to keep going. As for process, with both the story and the novel I spend time getting to know my characters before venturing deep into the writing. The length of a novel enables me to know them even better by the end, which makes revision as creative an exercise as writing the first draft.
Are you working on anything now?
Yes, a sequel of sorts to Stony River (Penguin Canada, 2012). It takes one character and follows her life for twelve years after Stony River ends. I hope to have a decent draft for my agent by the end of the summer.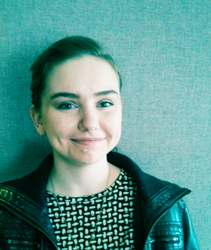 Asia Kent
* * * * * * * *