Summer Issue (#171) Launch

September 16th, 2010 at UVic's Fine Arts Building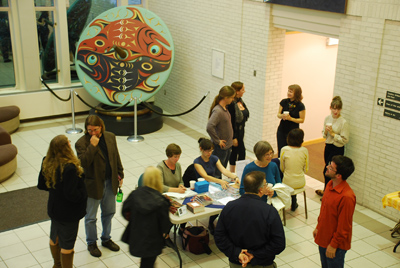 On September 16th, we celebrated our Summer issue (better late than never!). Acting editor Rhonda Batchelor guided us through an evening of readings from Maleea Acker (who read "Red" from the issue and more of her poetry), Jay Ruzesky (our longest-serving board member, reading from his Butler Book Prize nominated novel, The Wolsenburg Clock), Kyeren Regehr (who read "Mea Culpa" and "Found Objects" from the issue and more of her poetry), and Bill Stenson, who judged our 2010 Novella Prize (with a reading from the winner of said Novella prize, "Brains" by Tony Tulathimutte).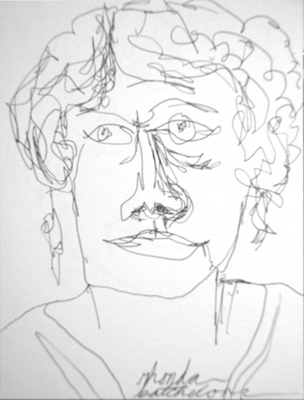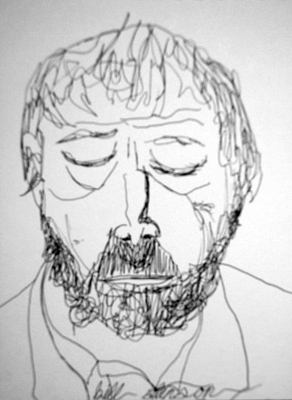 The evening's line up (L-R): Rhonda Batchelor, MC; Maleea Acker; Jay Ruzesky; Kyeren Regehr; Bill Stenson. Illustrations and photographs by Chelsea Rushton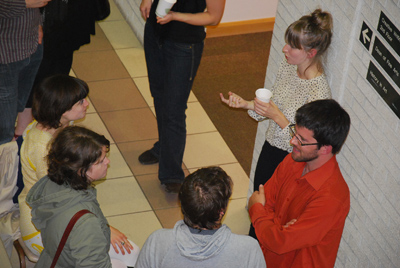 Friends of The Malahat in attendance entered their names into a draw for our door prize, and Jim Johnston was our lucky winner! He left with a $20 gift certificate for Renaissance Books, three Robin Skelton books courtesy of Renaissance Books, a signed copy of The Wolsenburg Clock, a signed copy of P. K. Page's "Filled Pen" cd, and a Silk Road gift package. Congratulations, Jim!
Thank you to all of our volunteers who helped make the evening possible: Jessie Jones, Lynne Van Luven, Garth Martens, Eliza Robertson, Jay Ruzesky, Denise Yeo, and an extra special thank you to Chelsea Rushton, our launch photographer and illustrator.