University of Victoria 50th-Anniversary Prize
Poetry Winners


At the University of Victoria's Faculty of Fine Arts Alumni Night on October 30, 2012, The Malahat Review announced Pamela Porter of Sidney, BC, Susan Musgrave of North Saanich, BC, and Katherin Edwards of Kamloops, BC as the first, second, and third place winners respectively in our UVic 50th Anniversary Prize in Poetry! Our winners' pieces are published on our website, they have won $300, $150, and $100 respectively, as well as a one-year subscription to The Malahat Review.
First Place: "Photograph: Svetlana Stalin and her Father" by Pamela Porter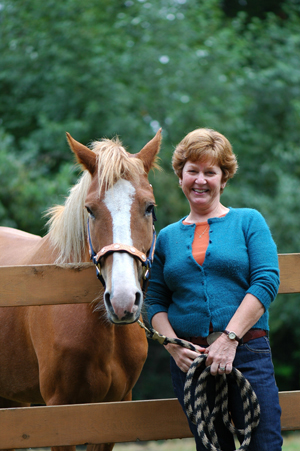 Congratulations to Pamela Porter, 1st place winner of our UVic 50th Anniversary Prize in Poetry!
As final judge, Patricia Young singled out this poem and commented, "After reading 'Photograph: Svetlana Stalin and her Father,' I wondered if the photograph was available on the web so I googled the title of the poem and indeed a black and white photograph of a smiling girl and her seemingly adoring father appeared. In the first stanza the poet describes the photograph plainly and accurately: the crook of Stalin's arm, his hand cupping his daughter's chin, his sleeve enveloping her. But it's when the poem expands beyond the  'regiment of trees' that the poem gets interesting, conjuring haunting images of boots in the street and trains hunching across the snow. I was particularly impressed by the last stanza in which the poet pulls back from the imagined world of Russia in the early thirties to consider Svetlana's 'blighted' future, her father's name weighing her down like 'iron.' This is a very fine poem that asks the complex question: what does it mean to love a god-like father who turns out to be a monster?"  
Patrick Lane has called PAMELA PORTER "a poet to be grateful for."  Her poems have earned many accolades, including the 2012 FreeFall Magazine Poetry Award, the 2011 PRISM International  Grand Prize in Poetry, the 2010 Vallum Magazine Poem of the Year Award, and the Pat Lowther Award shortlist. Her novel in verse, The Crazy Man, won the 2005 Governor General's Award, the Canadian Library Association Book of the Year for Children Award, the TD Canadian Children's Literature Award, and other prizes. Her fourth volume of poetry, No Ordinary Place, was published by Ronsdale Press in 2011.  A new collection, Late Moon, will be released in 2013.  Pamela lives in North Saanich with her family and a menagerie of rescued horses, dogs, and cats.
Read Pamela Porter's "Photograph: Svetlana Stalin and her Father"
Read "A Hard Love to Carry: Molly McFaul in Conversation with Pamela Porter."
Second Place: "Personal Effects" by Susan Musgrave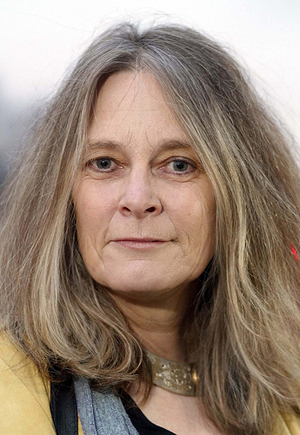 Congratulations to Susan Musgrave, 2nd place winner of our UVic 50th Anniversary Prize in Poetry!
Of our second place winner, our final judge, Patricia Young, had this to say: "'Personal Effects' is a lament, a keening, a mother's cry for her dead son. Because the first stanza concentrates on the gritty details of the son's personal effects -- the Glad bag full of syringes, the condoms and bottle caps -- it veers away from sentimentality. Tears are in check. Emotion is wisely translated into image and memory. The second stanza injects humour into an otherwise grim tale of addiction and drug overdose, and the third recalls the boy's birth, when he "popped" out of his mother 'like a tiny, shiny/lifesaver.' Although we are daily inundated with stories of death and dying, we are rarely moved by them. The people are distant, strangers, other. However, because the speaker in this poem expresses loss and heartbreak with skill, restraint, and honesty, she and her son step off the page and become real, so real that I was moved, I did care."
SUSAN MUSGRAVE's latest collection of poetry, Origami Dove, was a finalist for the 2011 Governor General's Award. Her novel, Given, was released in the fall of 2012. She recently won the Spirit Bear Award, a tribute recognizing the significance of a vital and enduring contribution to the poetry of the Pacific Northwest. Patrick Lane, presenting the award, said, "Her artistic presence over the past 40 years has helped create who we are. She is as important to us as Emily Carr. Her continuing legacy will long endure." Susan teaches in UBC's Optional- Residency MFA in Creative Writing Programme.
Read Susan Musgrave's "Personal Effects"
Third Place: "The Brideship, 1862" by Katherin Edwards
Congratulations to Katherin Edwards, 3rd place winner of our UVic 50th Anniversary Prize in Poetry!
Of our third place winner, final judge Patricia Young had this to say: "'The Brideship, 1862' paints a quietly horrible scene in which women (widows and orphans among them) stand on a dock, waiting to be chosen by men who 'sickle the wharf with smiles.' Images of 'milk faces,' a 'doll,' hair plaits, and 'dresses/ sweetened with crinoline' suggest many of the women are young, in fact, mere children. The power imbalance here is not simply between sexually deprived men and desperate, impoverished women but between perversion and innocence, brute strength and helplessness, men and children. The poem moves deftly toward its final, disturbing image: 'The oldest man swings/one dead eye like a fish hook/back and forth/back and forth/hoping to catch the littlest.' The effect of these words? Like a knife sliding into the gut."
KATHERIN EDWARDS has worked as a groom and exercise rider of thoroughbred racehorses in Calgary, Edmonton, Vancouver, and England. After spending seven years on the track she returned to her hometown of Kamloops and pursued a horticulture degree before going to work in the floral industry. In 2003, and needing a change, she relocated to Victoria where she was accepted into the the creative writing program at the University of Victoria (grad of 2007). She is currently completing her MFA through the Optional-Residency program at the University of British Columbia. Her poems have appeared in This Side of West and The Malahat Review. She has won or placed in various writing competitions, including the Okanagan Contest for short fiction and the Eden Mills Writers' Festival Poetry Contest. She calls Kamloops home and continues to work as a floral designer as she scribbles her way through a novel.
Read Katherin Edward's "The Brideship, 1862"
About our final judge: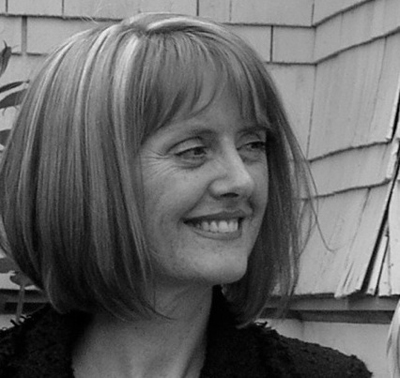 PATRICIA YOUNG, born in Victoria, BC where she still lives, is the author of nine collections of poetry and one of short fiction. She has two grown children and is married to the writer, Terence Young. She has taught at the University of Victoria, served as Editorial Assistant of The Malahat Review, on the board of the Victoria School of Writing, and also as writer in residence at various universities, most recently in 2008 where she was the WIR at the University of New Brunswick. She received the Arc Poem of the Year Award in 2009 and 2010. Selections of her poetry were also short-listed for the CBC Literary Competition in 2009 and 2010.
The Malahat Review thanks all the entrants for their continuing support.