University of Victoria 50th-Anniversary Prize
Fiction Winners


At the University of Victoria's Faculty of Fine Arts Alumni Night on October 30, 2012, The Malahat Review announced Laura Kraemer of Calgary, AB, John G. Smith of Saanichton, BC, and Deirdre Vincent of Victoria, BC as the first, second, and third place winners respectively in our UVic 50th Anniversary Prize in Fiction! Our winners' pieces are published on our website, they have won $300, $150, and $100 respectively, as well as a one-year subscription to The Malahat Review.
First Place: "The Sweater" by Laura Kraemer
Congratulations to Laura Kraemer, 1st place winner of our UVic 50th Anniversary Prize in Fiction!
As final judge, D. W. Wilson singled out this story and commented, "To me, this story shines because the narrator's voice is so honed, all the way down to a language level, that it is impossible not to trust her: she's funny, endearing, and she has a way of observing the world that is fresh to us; that is, her observation saturates the entire story. Whether it's the fresh language ('clear and sun-kissed as an Okanagan summer') or the sometimes-bizarre details that cement the father-daughter relationship ('When I get home, my dad microwaves me an egg in a glass ramekin'), the reader believes not only in her, but in the world she creates. On its own, clever language and kooky observations aren't enough to build a world, but this voice pays just as much attention to how the world is observed, how every detail can spin a character, such that the two -- voice, and the world it builds -- become inseparable. This is powerful world-building, powerful authenticity."
 LAURA KRAEMER lives and writes in Calgary, Alberta. She tweets semi-annually from @westcoastexile.
Read Laura Kraemer's "The Sweater"
Read an interview with Laura Kraemer
Second Place: "Rogue Wave" by John G. Smith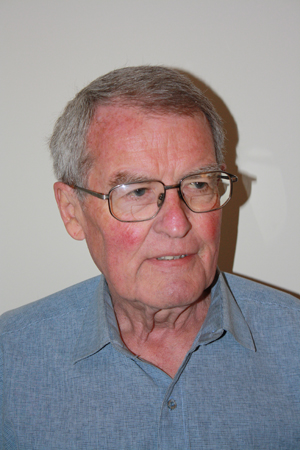 Congratulations to John G. Smith, 2nd place winner of our UVic 50th Anniversary Prize in Fiction!
Of our second place winner, final judge D. W. Wilson had this to say: "Gloom and danger permeate this piece from the opening onward and almost threaten to drown the narrative if not for immaculate pacing; we're gifted with moments of levity or contemplation just when the mood turns most grim. It's also a classic example of not withholding; it'd have been easy to structure the story such that we learn of Brent's death in a sudden twist or dramatic reveal. Instead, this is laid bare at the start, and the focus of the piece shifts to this sense of two people scratching around in the dark. Danger is ever present: the pools are themselves menacing and beautiful and a bear makes an appearance. And at the end, the greatest threat of all -- but what we expect to happen does not, and what would otherwise have been an overdramatic climax becomes a moment of held breath before a long-awaited exhale." 
JOHN G. SMITH is semi-retired and divides his time between choral singing, doing things for his church, gardening when it isn't raining, doing consulting document drafting, and writing poetry and short stories for his own enjoyment. He lives happily in Saanichton with his wife and Newfoundland dog.
Read John G. Smith's "Rogue Wave"
Third Place: "Swallowtail" by Deirdre Vincent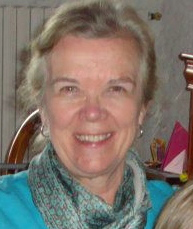 Congratulations to Deirdre Vincent, 3rd place winner of our UVic 50th Anniversary Prize in Fiction!
Of our third place winner, judge D. W. Wilson had this to say: "In many ways, 'Swallowtail' succeeds because of how well it distills all its elements; there is enough raw story for it to be a sweeping epic that spans the entire life of its sad-man protagonist. Instead, it's a single, crystallized moment on the floor of his small house. It'd be very easy to misstep in a piece like this -- too heavy with the backstory and there wouldn't be enough going on, for instance, but 'Swallowtail' does a fantastic job of boiling down its huge themes and teeming backstory to just enough to make the narrative work: we only glimpse enough of Sam's past to sense his lingering awe; a few throwaway lines capture his failure, his losses to gambling and debt and the impossibility of his task; and, right near the end, there's that fantastic moment of misunderstanding between Sam and a young boy, where 'Swallowtail' is misheard as 'Sorrow tale' -- enough, but not too much, for us to know that things have not been great for him, and that there's still hope."
DEIRDRE VINCENT graduated from UVic in 1967 (majoring in English and Zoology) and received her Teaching Diploma in 1968. After working for the West Vancouver and Victoria School Districts, she retired from teaching in 2005. She is married and has three children and two grandchildren.
Read Deirdre Vincent's "Swallowtail"
About our final judge: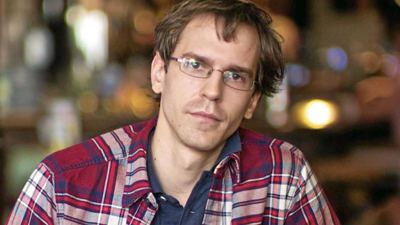 D. W. WILSON is the author of a collection of short stories, Once You Break a Knuckle (Bloomsbury), which includes the 2011 award-winning BBC National Short Story,"The Dead Roads." He is currently working on his first novel Ballistics.
D. W. Wilson is a graduate of the Creative Writing MA at the University of East Anglia and his stories have appeared in literary magazines in Canada, Ireland, and the United Kingdom.
He was born and raised in the small towns of the Kootenay Valley, British Columbia, where his father, a corporal of the Royal Canadian Mounted Police, was stationed for thirteen years. He is a former judoka, former electrician, former independent filmmaker, and now a PhD candidate in Creative and Critical Writing at the University of East Anglia. Before that, he graduated with honours in philosophy and creative writing from the University of Victoria. He is also the recipient of the University of East Anglia's inaugural MAN Booker Prize Scholarship and the Dean's Postgraduate Studentship.
The Malahat Review thanks all the entrants for their continuing support.