Full Circle: Joel Yanofsky on Winning and Judging Contests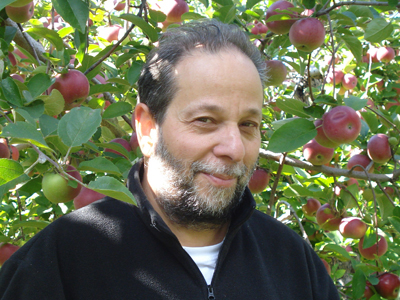 Joel Yanofsky
talks with
Malahat
volunteer
Hilary Smith
about his journey from writing "Bad Day," (winner of our 2008 Creative Nonfiction Prize) to judging the creative nonfiction component of our 2012 Open Season Awards.
Congratulations on the release of your latest book, Bad Animals: A Father's Accidental Education in Autism. Your piece, "Bad Day," also based on your son's autism, won The Malahat Review's Creative Nonfiction Prize in 2008. Was the book in the works when you wrote the essay?
The book was in the works for many years but the fact is I wasn't getting anywhere with it. When I wrote "Bad Day" that was very much a turning point. Writing that essay gave me the template for the book. I realized then that I could write the whole thing like a long, and admittedly winding, personal essay. It was like discovering a piece to a puzzle but also the puzzle. I realized I could put the book together bit by bit rather than trying to do the whole thing at once, rather than trying to write some kind of definitive book on autism, which really wasn't going to happen.
A few months later, I went to Banff for the Literary Journalism fellowship, wrote some new stuff in a similar vein for that. Also, while I was there I incorporated "Bad Day" into the book. A few changes were made to the original essay along the way, but it's still pretty much all there in the book.
How did the positive reception to the subject affect the conceptualization of Bad Animals?
Winning the Malahat prize as well as a [Silver] National Magazine Award [in Personal Journalism], which Malahat was kind enough to submit "Bad Day" for, made me think I was on the right track. That this story, told this way, could touch readers, whether they had a connection with the subject or not. My hope, from the start, and perhaps what was holding me back too was that I didn't want it to be just about autism. I wanted other people—parents of all kinds of kids, for instance—to be able to relate to the dual themes of expectations and disappointment.
How different are your approaches to long-form versus short-form CNF?
Which do you prefer? Are there certain things you can do in one medium and not the other?
Actually, I see them as pretty much the same. In the case of Bad Animals, it was figuring out a way of connecting all the shorter pieces, writing transitions, and making the different takes on the subject connect and also bounce off one another. In a way, all writing is making plausible connections between things that shouldn't plausibly connect. That was the challenge of the essay and then the book and, in truth, the challenge of most of what I write.
As a writer of creative nonfiction, I find it difficult to write about those I love—especially my family. For Bad Animals, did you have any hesitations when writing your family's personal story, and if so, how did you reconcile these concerns?
I have a strategy, which is admittedly not very rational. But it goes like this: I'll cross that bridge when I come to it. In other words, I'll worry about who I am hurting once I'm done and once I actually have a publisher or editor interested in publishing it. Of course, I've always written about myself and the people close to me, but usually it's been with a humorous slant. This time it was much more serious. With that said, my son contributed the title and most of the inspiration to the book. It was in a way my attempt to understand him better so I hope when he's older and the book is more accessible to him, he will understand that.

My wife did have veto rights as she does with anything I write about her or our family. But aside from a couple of small changes and deletions, she let me get away with murder.

Bad Animals is first and foremost a story about a family and I am proud that it is not just about autism, but also about marriage and parenthood.
Memoir and other forms of personal narrative are more popular than ever; everyone seems to be sharing their stories of travel, tragedy, parenting, or addiction. How did you ensure your story was unique? What advice do you give to writers wanting their story to stand out among similar narratives?
It's true that personal narratives have taken off in the last decade or so. Unfortunately, there's probably a connection with Reality TV, which I hate. But I think it also underlines a more pervasive disappointment with fiction I've noticed as a reader and a reviewer. Fiction sometimes—whether it's fantasy or historical—feels inauthentic, out of touch with the ordinary problems of ordinary people. Memoirs have filled that gap. It hasn't always been a good thing. In the last decade, the misery memoir has undermined the form a little. The memoirs or creative nonfiction I loved most came from the decade before—the 90s—books like Tobias Wolff's This Boy's Life or Philip Roth's Patrimony. Then again, you can't get away from what is at the heart of the memoir—trouble. I tell people these days that if you want to write a memoir, it's pretty simple: just wait for something bad to happen to you. And, of course, it will. Then write about it. What else are you going to do?
You've come full circle since 2008 when you won a Malahat contest. How does that feel? Has your relationship with writing changed since then?
Not sure if full circle is the way I would describe it, but yes it has felt like an important turning point as I said. I've written a few books by now and countless reviews and essays, but nothing really changes. There is always a point, especially when you are writing something you really care about, when you think: I can't do this. No way. Then, gradually, you get to the point where you realize that maybe you can. And then once it's done, as with "Bad Day" and then Bad Animals, you can't help feeling a little proud of yourself, just for getting through it and sticking it out and maybe coming up with something that works.
What are you looking for in a winning entry of creative nonfiction for The Malahat Review's Open Season Awards?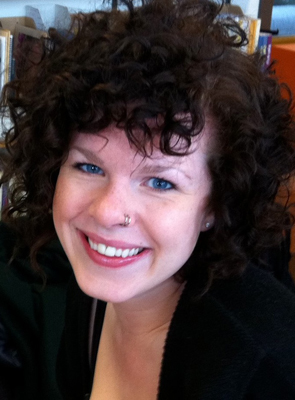 Hilary Smith
That's hard to say. I suspect I'll know it when I see it. Subject matter is the least important thing to me. It's never what you write about that counts, it's how you do it. This kind of contest is, for better and worse, always very subjective. But I suppose I'll look for something that can move me and make me laugh and, best of all, do both at the same time.
* * * * * * * * *
Check out the guidelines for our 2012 Open Season Awards.