The Malahat Review congratulates Naben Ruthnum of Vancouver, B. C. on winning our 2012 Novella Prize! His story, "Cinema Rex," was chosen from 215 entries by our three final judges: Terence Young, Valerie Compton, and Gabriella Goliger. Ruthnum's novella will appear in our Summer, 2012 issue (#179). He was also awarded a $1500 CAD prize.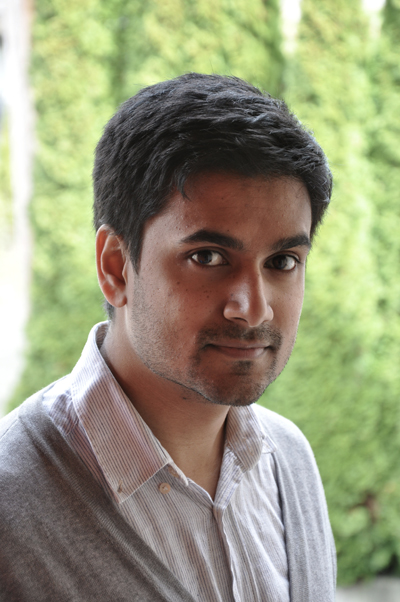 Of Ruthnum's story, the judges state: "'Cinema Rex' incorporates footnotes to explore a different kind of omniscience. The story, set in exotic Mauritius, follows three adolescent boys on the opening day of the town's newest theatre, Cinema Rex. They skip school when they discover their teacher slumped over on his desk in a drunken sleep, and from there, events build to the evening's entertainment, a translated version of The Night of the Hunter. Throughout, the footnotes move us forward in time to the boys' adult lives, creating a kind of sympathetic cosmic irony. The language of 'Cinema Rex' is precise, the tone engaging,and the characters compelling. It has an unstoppable momentum, often surprising details, and vivid dialogue. This is a novella that has been pared to essentials, with every element working together."
Naben Ruthnum is currently based in Vancouver, and has recently completed a thriller set in Seattle. He writes short stories and is currently collaborating on a comic with artist Mark Hall-Patch.  
Congratulations to the finalists for the 2012 Novella Prize: Kris Bertin, Dan Mancilla, Matthew Mott, and Heather Tucker.
Watch for an interview with Naben Ruthnum on our website in June, 2012.