2023 Constance Rooke CNF Prize Winner: Siavash Saadlou
Congratulations to Siavash Saadlou, winner of the 2023 Constance Rooke Creative Nonfiction Prize. His entry, "The Enemy" was chosen by final judge Daniel Allen Cox.
Siavash Saadlou will receive publication in The Malahat Review's winter 2023 issue #225, and of course, the grand prize: $1,250!
Here's what Daniel Allen Cox had to say about the winning piece: "The Enemy," a heart-wrenching story set in the aftermath of the Iran-Iraq War, has a narrative tension that holds you from the start and never lets go, one that the writer's relentless attention to detail makes all the more intense. Beneath the simplicity of the text, the big questions live—about belief, what human life is worth, and what connects us through tragedy—and they let us feel our own way to the piece's powerful ending. I hope readers of The Malahat Review fall in love with "The Enemy" as much as I did.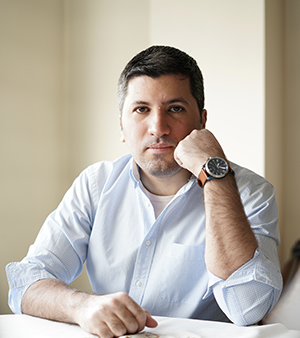 Siavash Saadlou was born and raised in Iran. His short stories and essays have been nominated for the Pushcart Prize and Best of the Net. His poetry has been featured in Porter House Review, Collateral, Scoundrel Time, and Saint Katherine Review, among other journals. It has also been anthologized in Odes to Our Undoing (Risk Press, 2022) and Essential Voices: Poetry of Iran and Its Diaspora (Green Linden Press, 2021). He is the winner of the 55th Cole Swensen Prize for Translation.
Keep an eye out for an interview with Siavash on his CNF Prize win in the January 2024 Malahat lite newsletter.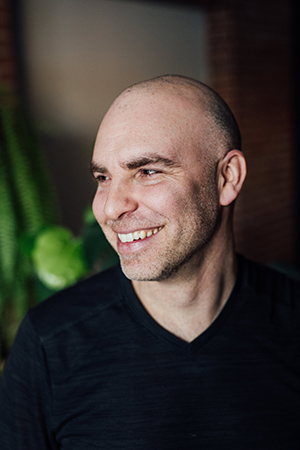 Daniel Allen Cox is the author of I Felt the End Before It Came: Memoirs of a Queer Ex-Jehovah's Witness, and four novels nominated for the Lambda Literary, Ferro-Grumley, and ReLit awards. His novel Mouthquake was one of twenty-seven works selected for inclusion in QuébeQueer, a fifty-year overview of queer cultural production in Quebec. Daniel's essays and short fiction have appeared in The Guardian, Electric Literature, Literary Hub, Maisonneuve, Catapult, TriQuarterly, The Rumpus, Fourth Genre, The Advocate, and Best Gay Stories. His essay "The Glow of Electrum," which appeared in The Malahat Review (issue #211), was nominated for a 2021 National Magazine Award in Personal Journalism and was named a Notable essay in The Best American Essays 2021. "You Can't Blame Movers for Everything Broken," also published in The Malahat Review (issue #219), will be reprinted in Best Canadian Essays 2024.
[photo credit Alison Slattery]
Finalists for the 2023 Constance Rooke Creative Nonfiction Prize:
Adèle Barclay, "Witches of Silver Creek"
Brandi Bird, "The Archives"
Jeffery Donaldson, "Mannequin"
Celiese Lypka, "Recommended acts of end-of-life care"
Dinu Mahapatuna, "Better"
Clea Roberts, "Distance"
Riley Rockford, "Transition to Morningness"

Thank you to Daniel Allen Cox for judging this contest, and to all entrants for your ongoing support of our literary contests and endeavours!