Charles Lillard Founders' Award for Creative Nonfiction
2017 Winner: Kelly Bouchard
The University of Victoria, on behalf of The Malahat Review, is pleased to announce that the recipient of this year's Charles Lillard Founders' Award for Creative Nonfiction is Kelly Bouchard for essay, "Women and Children," which appeared in Issue 195, Summer 2016. His essay was chosen by award judge, Michael Harris.
Established in 2016, the Charles Lillard Founders' Award recognizes the best work of creative nonfiction (for example, a memoir, a lyric essay, travel writing, or personal essay, among others) to have appeared in The Malahat Review in the previous calendar year.
Of Bouchard's essay, Michael Harris says: "'Women and Children' is a brief and beautiful memory of one month spent in a church-run homeless shelter just beyond the glittering casinos of Las Vegas. Its prose seems partly inspired by Hemmingway—indeed, the narrator carries a copy of Hemingway's Men Without Women around in his back pocket. But its beauty derives entirely from Bouchard's vision of things. The men at this shelter are separated from women and children, only glimpsing them briefly (across the yard, across mandatory congregations for prayer). The men understand why they are kept apart—they are always a threat. Eros swirls with shame. Outward desires for family and belonging are poisoned by the disenfranchisement that permeates the shelter. This is an unflinching testament to a very particular place and predicament. I kept thinking of Bouchard's tender, pained, and abashed scenario long after I read his story."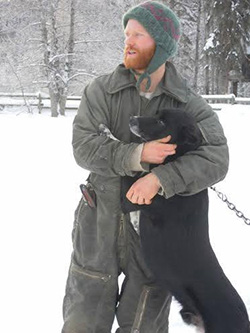 Kelly Bouchard grew up in Prince George, B.C. and graduated from the University of Victoria's creative writing program in 2012. He has travelled throughout Canada, the United States, and Europe and worked as a wildfire fighter, a tree planter, a forester, a demolitionist, a scaffolder, a landscaper, a farmer, a tutor, a researcher, and a handler for a professional dogsledding kennel. His work has appeared in Canadian Running Magazine, Island Writer, and The Malahat Review. He lives in Toronto.
Michael Harris' new book of nonfiction, Solitude, will be published April 2017. He is also the author of The End of Absence, which won the Governor General's Literary Award for Nonfiction. Harris writes about media, civil liberties, and the arts, for dozens of publications, including The Washington Post, Wired, Salon, The Huffington Post, and The Globe and Mail.  His work has been a finalist for the RBC Taylor Prize, the BC National Award for Canadian Non-Fiction, the Chautauqua Prize, the CBC Bookie Awards, and several National Magazine Awards. He lives in Vancouver with his partner, the artist Kenny Park.
For more information about the Charles Lillard Founders' Award for Creative Nonfiction and how you may support it through a donation, please email The Malahat Review.
Read an interview with Kelly Bouchard on his memoir, "Women and Children."
Previous Jack Hodgins Founders' Award Winners