Word, World, and Poet: Samuel Strathman in Conversation with Meredith Quartermain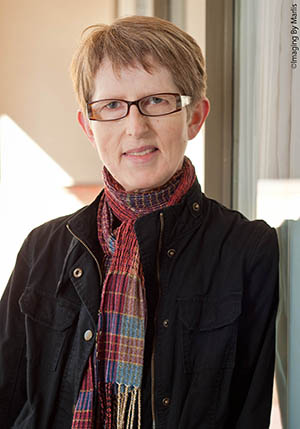 Malahat Review volunteer Samuel Strathman talks with Meredith Quartermain, one of the three 2021 Long Poem Prize judges, about the importance of rhythm, her pandemic writing projects, and poetry that makes you rethink your perceptions.
Meredith Quartermain's Vancouver Walking won a BC Book Award for Poetry, and Nightmarker was a finalist for a Vancouver Book Award. Other books include Recipes from the Red Planet (finalist for a BC Book Award in fiction); I, Bartleby: short stories; and U Girl: a novel. From 2014 to 2016, she was Poetry Mentor in the SFU Writer's Studio Program, and in 2012 she was Vancouver Public Library Writer in Residence. She has just launched her fourth book of poems: Lullabies in the Real World, a playful interrogation of colonial and literary history.
What are you looking for in a winning entry?
Although I don't have a list of criteria, I can say the poetry that excites me often involves unusual and surprising phrasing that startles me into rethinking my perceptions. However, I can be just as excited about simple, focussed language, such as you find in a poem like Lorine Niedecker's "My friend tree." Another element that's important to me is rhythm. I'm intrigued by poetry that pays careful attention to rhythm, and that creates varied rhythmic landscapes. Fred Wah's work is a good example, as is Daphne Marlatt's.

What are you reading right now?
I just finished reading through Weyman Chan's Noise from the Laundry in preparation for The Rhizomatic poetry reading series which I and my friend Rahat Kurd host on Zoom. Chan is a subtle wordsmith, blending history, science and myth. I admire his spirited resistance to injustice, and the humour that he brings to his art. I've also been reading Here by Colin Browne, a deeply thoughtful and reflective poet. I've been blown away by two of his long poem sequences: "Diorama" and "The Azure Notebook." Recently my reading group explored the poetry of Aimé Césaire and Édouard Glissant. These poets, though they wrote some time ago, speak very much to our time.
Do you have any writing projects on the go at this time?
Like many, I have found it difficult to continue with former writing projects in the current topsy turvy world. I have a novel in draft, a sequel to U Girl, which I hope to continue editing soon, and I have a collection of poems that need editing. My main writing project, at the moment, is a pandemic diary, which is now into its 4th notebook. This has sparked an interesting sub-project: interviewing the only other person in my bubble, namely my husband. Topics covered so far include Isolation, Discretion, and Furniture. Just what I can get down in handwritten notes. We are calling the collected interviews "Personal Geographies."
What is your daily writing routine?
Go straight to the current writing project as early as possible in the morning. Do not look at email, do not answer phone calls, do not fiddle about with household tasks, leave those for late in the day. Stay at the writing desk for as long as possible before breaking for lunch. A good day is 8 a.m. to 1 p.m. Failing that, write whatever you can wherever you can, whenever you can.
Which poets have influenced your writing the most?
Gertrude Stein was an early influence, as was William Carlos Williams. In my hometown Vancouver, Robin Blaser and Daphne Marlatt have been important presences, both as friends and as people whose poetry I've spent a lot of time with. Lisa Robertson is another writer who has fed my imagination, and who continues to do so. Her investigations of language and subjectivity rethink the relations between word, world, and poet.
What are some of your favourite poetry collections of this year so far?
My out-and-out favorite is Hungry Slingshots by Louis Cabri. Cabri is one of the most inventive poets around and therefore full of news for me. A masterful sound technician, he's laugh-out-loud funny but deadly serious politically. Fred Wah's Music at the Heart of Thinking is also full of news – collecting a series of pieces on the intersection of thought and music in poetry that he's been building for a lifetime. And I love Colin Browne's Here for its rich tapestries of west coast ecologies and its deep delving into the history of colonialism.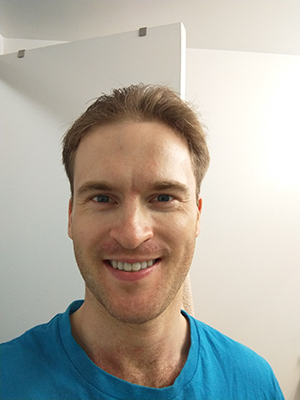 Samuel Strathman
* * * * * * * *