Held each year at UVic, the Malahat's WordsThaw festival brings together poets, novelists, fiction writers, playwrights, filmmakers, publishers, students, and anyone with an interest in all things literary for five days of readings, panel discussions, workshops, and socializing. This year, we'll be hosting a Wednesday night film screening, a Thursday night Lansdowne Lecture, a Friday night of readings, a full Saturday of panel discussions, and blue-pencil workshop sessions with local writers.
Ticket Sales and Information
WordsThaw full passes are available online until March 16 for $35 (regular) or $20 (students). After March 16, full passes can be purchased at the event for $50 (regular) or $25 (students). Saturday-only passes are also available.
Tickets for individual panels can be purchased at the door for $18 ($12 for students). Pricing details available on our ticket page.
Spread the word! Use #wordsthaw on Twitter, follow us @malahatreview, and like our Facebook page for WordsThaw updates and interviews.
Wednesday, March 16, 7:15 p.m.
UVic, Cinecenta (Student Union Building)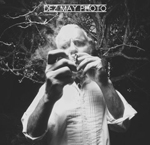 WordsThaw begins with a screening of The Trick with the Gun at Cinecenta. The film documents magic's most notorious illusion, the bullet catch, as reinterpreted by the film's writers Christopher Gudgeon (pictured) and Scott Hamell. Last year's Southam Lecturer, Mark Leiren-Young, will interview Gudgeon on stage after the film.

Tickets must be purchased at Cinecenta: $7.75 (regular price); $6.75 (UVic faculty / staff, Cinemagic Members); $5.75 (students / seniors).
Admission is not included in the WordsThaw Pass.

Thursday, March 17, 7:30 p.m. (doors at 7:00 p.m.)
UVic, Human & Social Development Building, room A240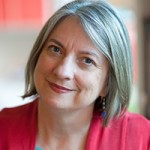 As part of UVic's Faculty of Humanities' Lansdowne Lecture Series, Toronto writer Molly Peacock presents commonalities between the poem's intuition and the essay's savoir-faire in "Fact, Metaphor, and the Single Voice: Where Creative Nonfiction Meets Poetry."

Admission is free; no WordsThaw pass required.
Friday, March 18, 7:30 p.m. (doors at 7:00 p.m.)
UVic, Human & Social Development Building, room A240

Celebrate Canadian literature at Words on Ice, an evening gala reading of poetry, spoken word, fiction, and nonfiction.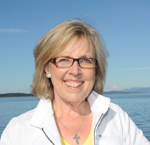 Participants include Green Party leader and MP Elizabeth May, Victoria City Councillor Jeremy Loveday, and Lansdowne Lecturer Molly Peacock; B.C. writers M.A.C. Farrant, Kim Trainor, Stella Harvey; and UVic alumni Laura Trunkey and J.D. Zapf.
WordsThaw pass or evening ticket required.
Regular evening ticket price (at door): $10
Student evening ticket price (at door): $5
All attendees at Words on Ice will receive a free copy of the Malahat's latest Winter issue.
Co-organizer: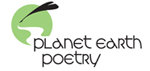 Partnered with:

---
Full-Day Readings and Panel Discussions
Saturday, March 19, 10:00 a.m. - 5:45 p.m.
UVic, Human & Social Development Building, room A240
Literary Afterlives: Exploring the Meaning and Value of Writers' Lives
10:00 a.m. to 12:00 p.m.
Panelists: Nicholas Bradley, Lisa Goddard, Jan Zwicky
Moderated by Heather Dean
The Investigative Poet: Observer, Researcher, Analyst
1:30 p.m. to 3:30 p.m.
Panelists: Arleen Paré, Kyeren Regehr, Kim Trainor
Moderated by Anita Lahey
Creative Nonfiction in Canada Today: Fact, Fiction, or Scandal?
3:45 p.m. to 5:45 p.m.
Panelists: Frances Backhouse, Christopher Gudgeon, Lynne Van Luven
Moderated by Alisa Gordaneer
CNF in Canda Today panel sponsors:

Brief Encounters: 15-Minute Critiques of Your Work
12:15 p.m. to 1:15 p.m.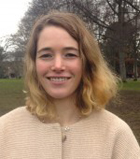 WordsThaw pass holders are entitled to a free 15-minute blue pencil session with one of six B.C. writers: Stephanie Harrington (nonfiction), Annabel Howard (nonfiction; pictured), Keith Jones (graphic novel / cartooning), Troy Sebastian (poetry), Melanie Siebert (poetry), and Katherine Wagner (fiction).
Spots are filling up! Both Melanie Siebert and Katherine Wagner have no spots left. Sign up by March 15 to get 15 minutes of fame with these great writers!

---
The Malahat Review acknowledges the support of the following government and institutional sponsors:




The Malahat Review acknowledges the support of the Government of Canada through the Canada Periodical Fund through the Department of Canadian Heritage.