Digital Subscriptions for Devices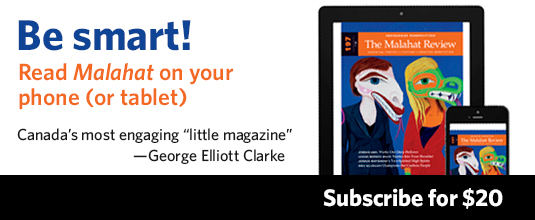 Subscriptions to Digital Edition
Thanks to a Capacity and Sustainability Grant for Special Project Assistance from the British Columbia Arts Council, The Malahat Review has launched its digital edition!
The Malahat Review offers two subscription prices:
One Year $20
Two Year $30
Purchase digital subscriptions here
If you would like to continue to receive both the print and digital editions, one-year-subscription bundles are being offered for four digital and four print issues at the following rates:
Canada $35
U.S. $40
International $45
Purchase bundle print/digital subscriptions here
Readers may also buy single digital issues, starting with the Spring 2016 issue:
World price $8
Please note that the digital edition is available to individuals only. Libraries may not subscribe to it; nor will it be offered through exchange agreements with other magazines or agencies.
Format and Devices Supported
| | |
| --- | --- |
| Format | Devices |
| ePub | iOS devices (iPad through iBooks), NOOK, Kobo, other apps/devices that support ePub |
| .mobi, .azw3 | Amazon Kindle |
Privacy Statement
Credit-card companies do not use your name and contact details for any other purpose besides paying for your Malahat Review orders. The Malahat Review sometimes swaps its subscriber list with other cultural groups. These exchanges help us ensure our future. Please notify us if you do not want your name and address swapped with other groups.
Need Help?
If you're having trouble with our digital subscription options, please email us: malahat@uvic.ca

The Malahat Review gratefully acknowledges the support of the British Columbia Arts Council for this initiative.