2014 Novella Prize Judges
Pauline Holdstock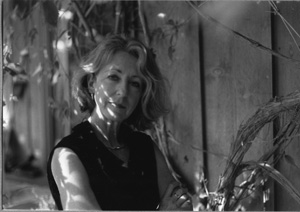 Pauline Holdstock is an internationally published novelist, short fiction writer, and essayist. Her 2011 novel, Into the Heart of the Country, (HarperCollins) was longlisted for the Giller Prize and included in the Globe and Mail's Top 30 Best Books of Fiction for 2011. Her historical novel, Beyond Measure, (Cormorant), was shortlisted for the Giller Prize, the Commonwealth Writers' Prize, and the Victoria City Butler Book Prize, and was the winner of the B.C. Book Prizes' Ethel Wilson Award for Fiction. Her novella, The World of Light Where We Live, was the 2006 winner of the Malahat Novella Contest. Pauline has taught creative writing at the Victoria School of Writing, the University of Victoria, and the Banff Centre. She lives on Vancouver Island and in France, where her next novel is set.

---
Greg Hollingshead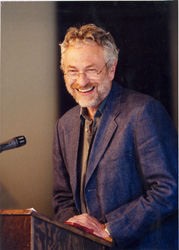 Greg Hollingshead has published six books of fiction: Famous Players, White Buick, Spin Dry, The Roaring Girl, The Healer, and Bedlam. He has won the Governor General's Literary Award for Fiction and the Rogers Writers' Trust Fiction Prize and been shortlisted for the Giller Prize. He is Professor Emeritus at the University of Alberta and Director of the Writing Studio at the Banff Centre. From 2011 to 2012 he served as Chair of the Writers' Union of Canada. In 2012 he received the Order of Canada. He lives in Toronto with his wife, Rosa Spricer.
---
Ann Ireland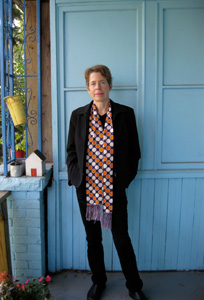 Ann Ireland is the award-winning author of four novels. The most recent (February 2013) is The Blue Guitar. Her first novel, A Certain Mr. Takahashi, won the $50,000 Seal First Novel Award and was made into a feature film. This and other novels have been shortlisted for the Rogers Writers' Trust Fiction Prize, the Governor General's Literary Award for Fiction, the Ontario Trillium Award, and The W.H. Smith First Novel Award. Ann works as Coordinator of the Writing Workshops program at The Chang School of Continuing Education at Ryerson University, where she developed online courses that she continues to teach. A graduate (BFA) of the University of British Columbia, she was the first recipient of UBC's "Outstanding Young Alumnus" award. She is a former president of PEN Canada. These days she is working on her fifth novel, tentatively called "Where's Bob?"