Malahat Renames the Creative Nonfiction Prize
The Malahat Review is pleased to announce the renaming of its Creative Nonfiction Prize in honour of the late Constance Rooke. An important figure in Canada's literary cultural community since the 1970s, Connie Rooke, according to current editor John Barton, ably edited the magazine from 1983 to 1992, helping to set the groundwork for its present-day success. Rooke was also on faculty at the University of Victoria from 1969 to 1989, where she mentored countless students and peers. She is remembered still for her excellent and inspiring Women's Studies courses.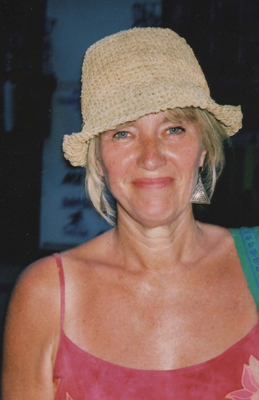 The Constance Rooke Creative Nonfiction Prize is awarded to the best work submitted to the magazine's annual contest for a genre that embraces, but is not limited to, the personal essay, memoir, narrative nonfiction, social commentary, travel writing, historical accounts, and biography, all enhanced by such elements as description, dramatic scenes, dialogue, and characterization. This year's winner is Ottawa's Anne Marie Todkill for her moving memoir, "Hoarding."
Connie Rooke (1942–2008) was born Constance Merriam Raymond in New York City. She pursued undergraduate studies at Smith College, where she won the same writing scholarship earlier held by Sylvia Plath (a matter of some pride). After a year roaming around Europe, she settled in New Orleans, concentrating on graduate studies at Tulane. In 1967, she began working on her PhD at the University of North Carolina at Chapel Hill, where she took over the editorship of the venerable Carolina Quarterly, and met and married Leon Rooke, the writer in residence at the time. In 1969, she joined the University of Victoria's Department of English. Her decade-long stewardship of The Malahat Review made it the "go-to" publication among Canadian literary magazines. The initial three Journey Prizes, among many other awards, came the Malahat's way during her tenure as editor, along with a substantial increase in subscriptions. In 1989, she became chair at the Department of English at the University of Guelph, later becoming that institution's Vice-President, Academic. She went on to become president of the University of Winnipeg, president of PEN Canada, and created the MFA Writing Program at the University of Guelph. Her essay collection, Fear of the Open Heart, is generally revered, as are the numerous other volumes she edited and compiled. She published many short stories and her critical work has been widely anthologized. She changed—and enriched—a great many lives.